Chef's Blog
5 Tips for Catering Your Holiday Party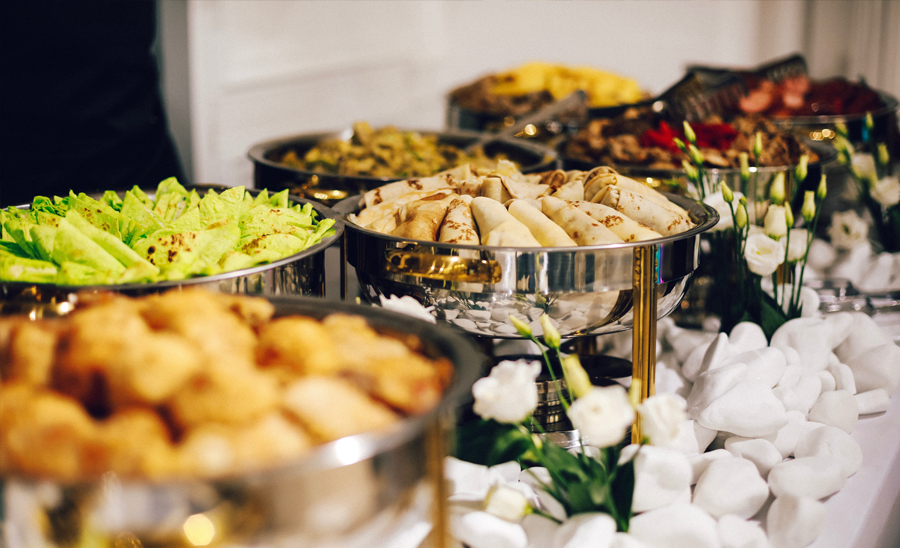 Could you use some helpful hints for the upcoming holiday party you plan to cater? The holiday season is one of those truly special times of the year. Family, work and community celebrations abound.
And one thing that's never missing this time of year is an abundance of delicious food. With all the holiday parties going on around you, you may be worried about how to make your celebration stand out.
While that's a pretty common concern, there's no need to fret. Here are some handy catering tips to make sure your holiday party is unforgettable.
Start Planning Early
Making a list and checking it twice doesn't only apply to Santa Claus. The biggest trap is thinking you have 'plenty' of time left. More than most times of the year, the holiday season tends to sneak up fast.
For that reason, write out a list of plans ahead of time. What are a few of the things you'll want to keep in mind? Here are some ideas:
Guest list
Time and date
Venue
Food
Drinks
Entertainment
Decorations
Photography
Party favors
Find Enough Help
If you have big plans for your holiday party, don't fly solo. You may need to develop a committee at work or recruit some friends to help.
And because holiday parties can be pretty involved, it doesn't hurt to talk with your local caterer about how they can assist you. As the list above shows, there are a lot of other considerations besides food. Having said that, the food is always a focal point of such gatherings.
Be Different (In a Good Way!)
Once you've gone through all the trouble of hosting a holiday party, the last thing you want is a cookie-cutter approach.
Think about what makes up the typical traditional holiday party and then get creative. Why not do the exact opposite of what most people would expect?
This could involve a dessert party with chocolates and martinis or a late afternoon cocktail get together. You could even do a breakfast or brunch holiday party for something different.
Venue and

Décor
Creating an inspiring environment is essential for your holiday party. You can have the best food in the world, but if the atmosphere is lacking, your holiday party won't be what it could've been.
For that reason, think about things like your theme, venue and how you want to decorate. That could include creating a winter wonderland with Christmas lights, a holiday movie theme or flannel and frost. Also, carefully plan out your music as that's essential to set the right mood.
Super Creative Cuisine
Thinking outside the box for your holiday party means coming up with a super creative menu. Here are a few possibilities:
Baked sweet potato mash—including cornflakes, brown sugar and marshmallows
Pecan crusted chicken tenders—including golden barbecue sauce on the side.
Cranberry and cheddar chipotle dip
Chocolate cookies and crushed peppermint
Chef's Catering Can Help with Your Holiday Party
Sometimes, with the busyness of the holiday season, it can be easy to get tunnel vision. You can become so overloaded with the additional tasks of the holidays that you lose out on just enjoying time with the people you care most about.
If this is a worry of yours, it doesn't have to be. Chef's Catering can assist you with your holiday party. We can help to make sure it's just what you dreamed of when you've first started planning for it.
If you'd like to find out more about how we can help with your holiday catering or any other catering needs you may have, feel free to get in touch.
---
‹ Back
Comments ():