Chef's Blog
Rochester Wedding Venue Spotlight: White House Lodge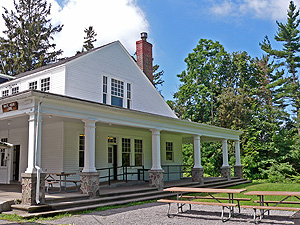 Your wedding day is one of the most important days of your life. Some people even dream about their wedding when still little boys or girls. Because of that, you will surely need to ensure that the event is as unique and perfect as possible.
You will want to make everything related to your wedding perfect and unique. Take the wedding venue, for instance. You would like to ensure that you select the ideal site. You would like to say 'I Do" at the best and most suitable location. That way, you might need some time when looking for the most appropriate venue.
Choosing the Best Wedding Venue
There are many options when choosing your wedding location. You might want an elegant hotel ballroom. You can also choose to hold your event in a countryside clubhouse. Some couples would prefer to have an outdoor wedding on a fantastic beach. However, you do not choose your venue randomly. You will require to consider various practical issues when selecting the perfect venue for your wedding.
You will require to have a comprehensive list of guests before choosing your wedding venue. If it is not completely possible to for you to do that, you will require to at least ensure that you have a clue about the number of guests you will invite. That will help you understand the type of venue you require. You will not hire a venue that can accommodate 300 people and you only going to invite 100 guests.
The Whitehouse Lodge is part of the Monroe County Parks System and is positioned on the shores of Lake Ontario. It is elegant and simple with a massive patio for an outdoor bar or cocktail hour set up. The mature indigenous trees make the place unique with a fantastic view. The place is ideal for a walk while taking pictures. The view of the lake is fantastic! The interior of the lodge is natural with tough pine wood, a small kitchen, and some chairs and tables for you and your guest to use. They also have a reserved area for dancing and the deejay. The place accommodates about 100 people conveniently.
It is a perfect place for a casual outdoor wedding ceremony and reception. The place books a year in advance – especially during weekends- so it takes persistence to get a reservation for the venue. Their charges are considerable, and the view is excellent no wonder everybody wants to do their wedding there. You can even come with your staffing or get a mobile kitchen for your catering needs.
Keep in mind that choosing the right venue for your wedding can be time-consuming. However, you will realize it is worth spending your time on it. Your upcoming wedding will be perfect and amazing! We have a new Venue Map to help you see White House Lodge & other Rochester NY Wedding Venues where we can cater! To see our Venue Locator, click here!


---
‹ Back
Comments ():