Breakfast & Brunch
Having a corporate breakfast? Hosting a brunch? We can cater that!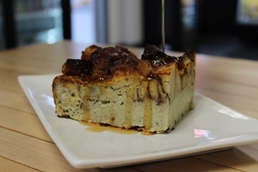 Below is a sample of what you might find on a breakfast menu of ours, or what you could potentially choose.
As with all of our catering, we cater custom to what you'd like!
If you'd like to download our latest breakfast and brunch menus, you can do so by clicking here!
Vegetable Quiche
tricolor peppers, broccoli and cheddar
Western Quiche
ham, bacon, peppers and onions
Rosemary Homefries
roasted red bliss potatoes, with sea salt and coarse pepper
Assorted House made Muffins, Scones, & Danish
Seasonal Fresh Fruit
Assorted Juices
orange, apple, cranberry