Chef's Blog
Wedding Horderves: The Options Are Plenty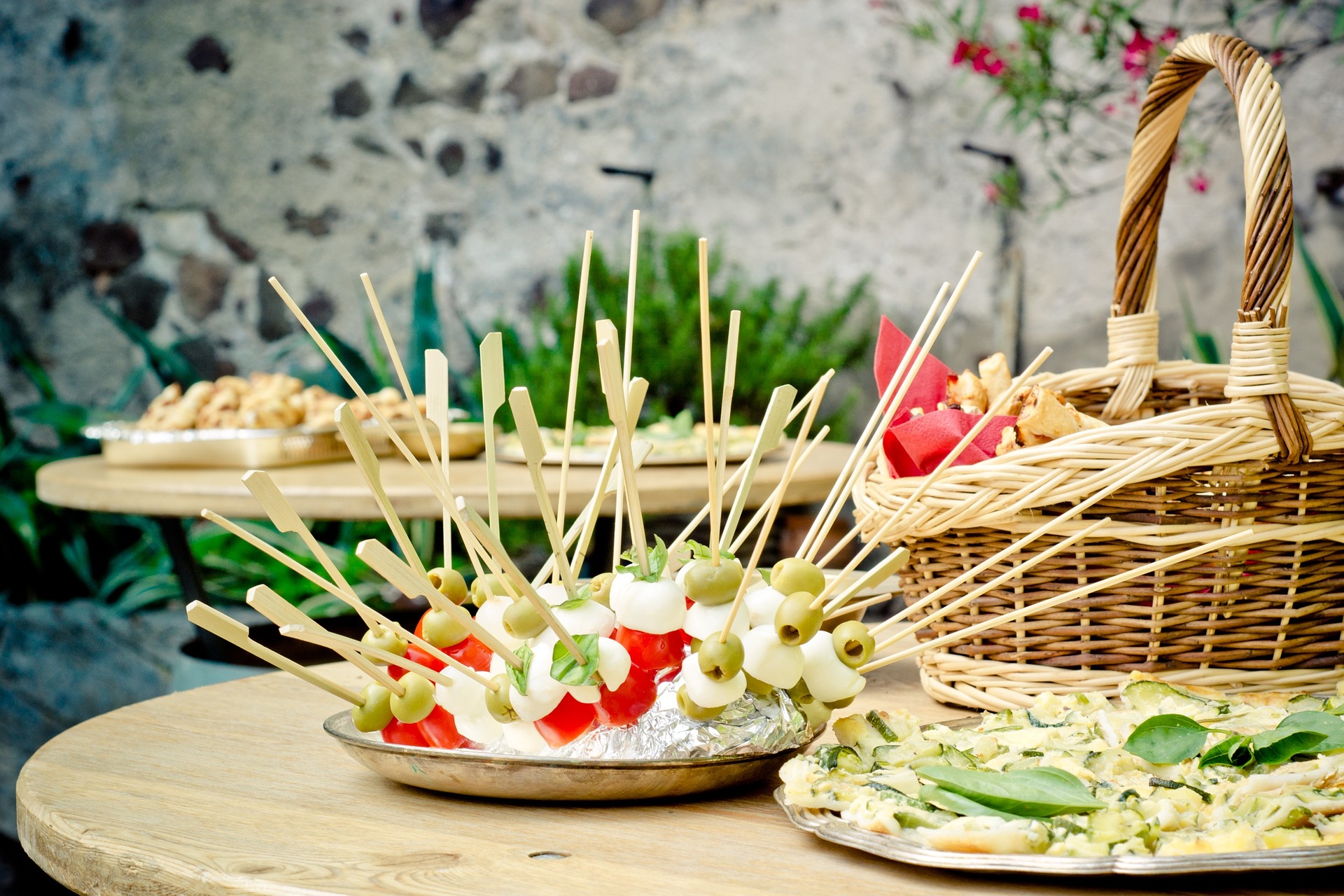 The last thing that you should be cheap about is the food that you elect to serve at your wedding. Not only do you want the food served to be delicious, but also the presentation should be top-notch. In between meals, you want to serve horderves to tide your guests over and add to the atmosphere. Unfortunately, many people struggle to choose the right horderves to serve at their wedding, even though the options are plenty. Here is a list of some of the best wedding horderves that you should consider serving on your special day.
1. Mini Gazpacho Soups
If you're a fan of Gazpacho soup, you should consider serving mini Gazpacho soups as a horderve for your wedding. You should top each mini soup with a basil leaf for presentation. You can also serve the mini Gazpacho soups with mini grilled cheese sandwiches. After all, nothing goes better with tomato soup than grilled cheese sandwiches. You can make the mini grilled cheese sandwiches with cocktail bread, slices of cheese, and butter.
2. Fruit Skewers
You can serve a basic fruit platter at your wedding by offering fruit skewers as horderves. Put fresh berries on skewers and display the fruit skewers on wood serving blocks. Consider adding melted chocolate or caramel as a finishing touch.
3. Bacon Wrapped Scallops
Who doesn't love a good bacon wrapped scallop? Look out for vegans and vegetarians guests as we wouldn't recommend making this the only option you have! Cooked right, these can be passed along for an absolute delight during cocktail hour!
4. Slider and Mini Beers
Serve sliders and mini beers as horderves at your wedding. Despite the name, a mini beer is not a 1-ounce serving of beer. Instead, the mini beer is shot made by pouring Licor 43 into a shot glass or mini mug and topping it with heavy cream. Licor 43 is a Spanish vanilla citrus liqueur and it tastes like herbals and crisp citrus fruit. The mini beer looks exactly like a miniature beer, but is actually a shot, which should be more satisfying for your guests.
5. Meat Skewers
Not only should you have fruit skewers at your wedding, but you should also have meat skewers. You can make skewers with beef, steak, or flank. In general, cheaper cuts are best for meat skewers. For presentation, you can garnish the meat skewers with sesame seeds, green onion, or parsley. If you don't want to use red meat to make the skewers, you can also use seafood. For example, pesto shrimp skewers will likely prove to be a huge hit at your party.
Delicious horderves for your wedding guests are an absolute must. Not only should you have a good number of horderves for each guest, but it is also a good idea to have a lot of variety. For more information about wedding horderves, don't hesitate to contact us here at Chef's Catering in Rochester, NY.
---
‹ Back
Comments ():