Chef's Blog
The best part of a wedding: The Meal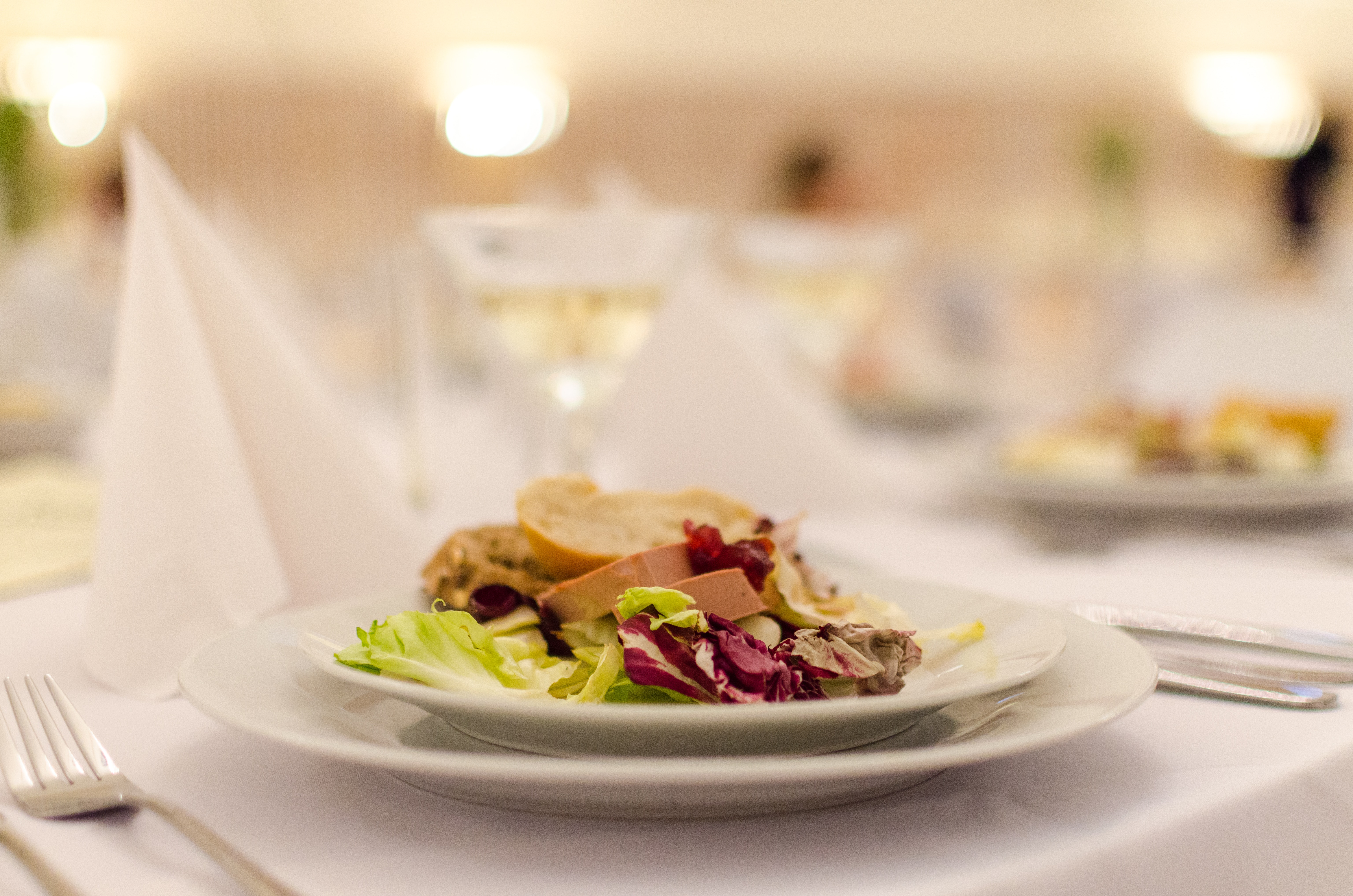 A wedding is a special day focused on two individuals starting a new journey together. Although this day can be very memorable and rewarding, preparing for such an event can be very stressful for everyone involved. From buying the dress to arranging the venue, a wedding can sure take a toll on your bank account. But while there might be some stressors involved with planning a wedding, when it's all said and done, everything will be well worth it.
As you're preparing for a wedding, there are many factors to consider. From picking a date to choosing your guest list, there are many things on the to-do list. But one of the top factors to consider is the meal. And with this important factor, there are many considerations to keep in mind before choosing what to serve your guests. In this post, we'll discuss some very important factors to consider to ensure you've chosen the perfect meal for your wedding.
Factors to Consider
Before deciding on the meal for your wedding, there are many things to keep in mind. It's best to discuss these factors with both parties, including friends and family to help solidify your decision. These considerations include:
What's Your Budget
When choosing your wedding meals, you should first think about how much you can spend. It's important to consider all aspects of your wedding and how much everything will cost. This will help you decide if you want prime rib or something a little more cost-effective. Deciding on a budget might be a hard step, but once you've done so, everything else might fall into place.
Buffet or Sit-Down Meal?
Another huge factor to think about is if you want a buffet-style reception or traditional sit-down meal. The traditional meal might be a little less pricey, but a buffet might be more user-friendly, and you can include many different options for everyone.
Consider Food Requirements
Are you inviting vegans to your wedding? How about vegetarians? While it may be impossible to please everyone with your food choices, you should consider having a wide variety of food options for picky eaters or those with food intolerances or special requirements.
Prefer a Special Theme?
When deciding on food options for your wedding, are you thinking of having a theme? Do you want a Hawaiian-style wedding? How about Italian? Deciding on a theme can really add excitement and style to your wedding, and it can help bring people together—especially if the theme is relatable to your guest list.
Lastly... Don't Stress It!
The last thing to remember is to not stress so much about choosing the meals for your wedding. As long as you give it some thought and seek advice from friends and family, you should feel confident that you made the right choices. If you're looking for an exceptional wedding caterer in the Rochester, NY area, then Chef's Catering is the company for you. We offer fresh, exciting dishes to make your wedding a hit. Continue browsing our website today to learn more information on how Chef's Catering will give you the best meal on your big day!
---
‹ Back
Comments ():