Chef's Blog
Taking Another Look at The Cracker Factory!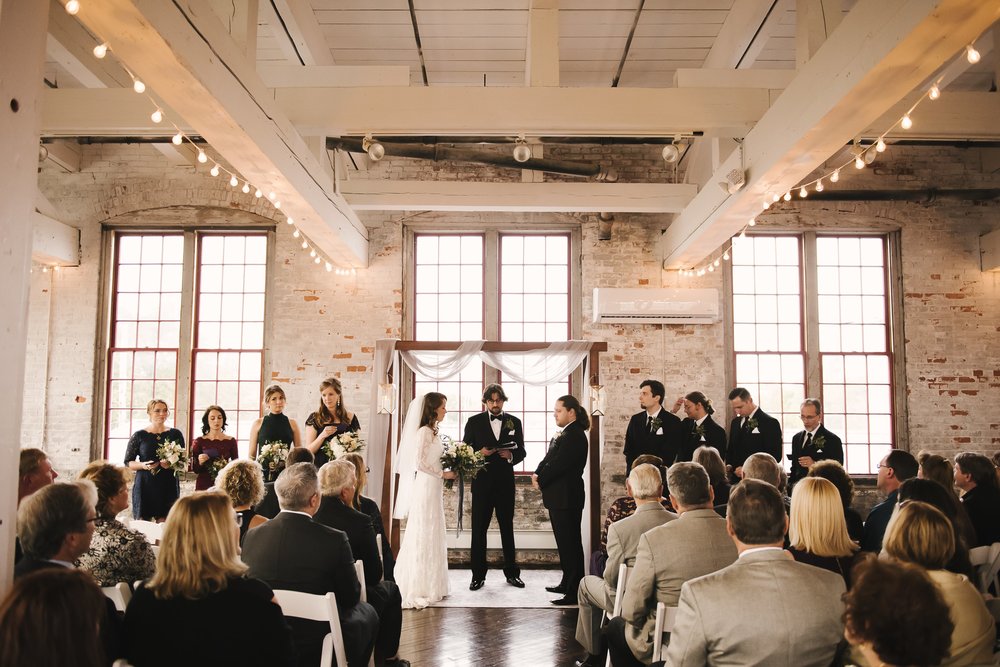 If you have a wedding coming up, then you want to make sure that all of your wildest dreams come true. One venue that you may have heard about is called The Cracker Factory. The Cracker Factory is a popular location that hosts not only weddings but also concerts, celebrations, and numerous other events. For a beautiful wedding that features the backdrop and character of an industrial setting, take a look at everything The Cracker Factory has to offer!
Customization To Match Your Dreams
Even though The Cracker Factory is one of the largest wedding venues available, it can still be customized to meet your needs. The Cracker Factory itself is three stories. This means that you have plenty of options when it comes to where you want to hold your wedding. For example, you may want to keep your wedding small and stick to the gallery event space. Or, you might want to have all of your family members and friends in attendance. The Cracker Factory can accommodate this as well, as there is room for more than 375 guests. The Cracker Factory will work with you to make sure that your wedding matches your dreams!
Options for Equipment Rentals
If you want to streamline your wedding planning, then you may want to rent some of the amenities that are already on site. Some of the options that are available for rent include:
You can rent an altar and arches

You are welcome to rent their chairs

They have a wide variety of tables that are available for rent

The Cracker Factory can provide you with linens

They have a full bar service that comes complete with barware and glassware if needed
By taking advantage of their rental services, you can focus on other aspects of your wedding.
Professional Services Are Available
In addition to the tremendous amount of natural light and the intimate feel of the decor, The Cracker Factory also provides a wide variety of professional services as well. This includes audio equipment, set up assistance, cleanup assistance, and on-site parking. With this level of professionalism, it is easy to see why The Cracker Factory remains one of the most popular wedding venues in the local area.
Streamline Your Wedding at The Cracker Factory with the Help of Chef's Catering in Rochester, NY!
If you are planning on having your wedding at The Cracker Factory, then you need the help of a catering service that is familiar with the venue. That is where we come in. At Chef's Catering, we can help you make your wedding at The Cracker Factory one to remember forever! Contact us today to learn more about our services!
---
‹ Back
Comments ():