Chef's Blog
Rochester Wedding Catering Spotlight: Garbage Plates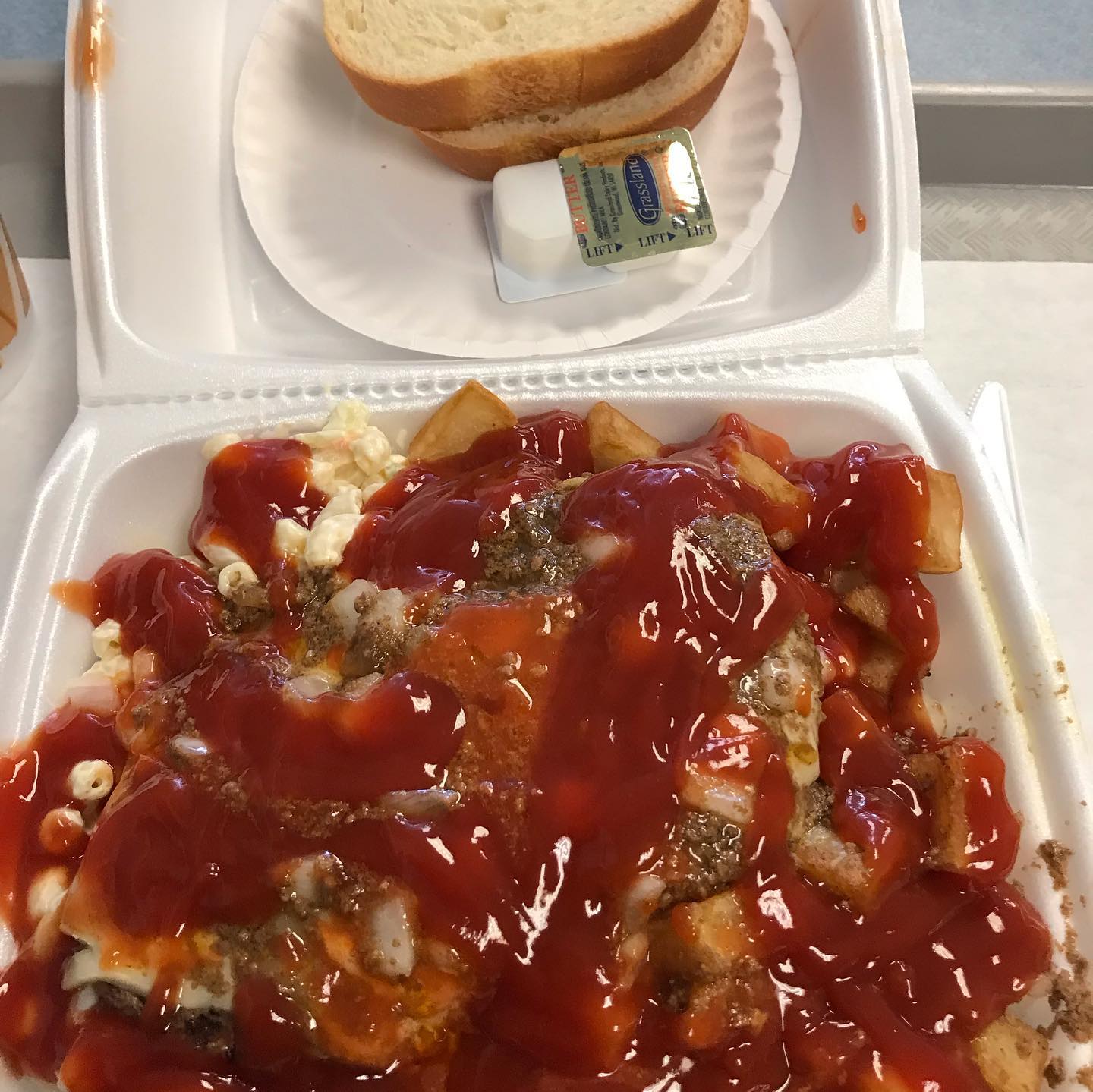 On wedding days, the bride and groom as well as the guests tend to party late into the night. If you plan on dancing and drinking after dinner, you may want to offer a late-night station. One obvious choice is the Garbage Plate station.
What Are Garbage Plates?
The garbage plate originated from the greater Rochester area in upstate New York. This dish consists of multiple parts. Usually, the garbage plate is served in Styrofoam. However, it can also be served in a recyclable container. No matter the container used to serve the garbage plate, it is recommended that the walls of the container are steep enough to prevent food from falling out.
The first part of the garbage plate is the base. The bottom of the garbage plate should consist of one or two servings of French fries, baked beans, or macaroni salad. Typically, one or two of these foods are selected to create the base. The most common comb is macaroni salad and French fries. Home fries, which are shorter and fatter than regular French fries, can be used instead of French fries.
The next layer is the protein. On top of this base, you can put fish fry, hot dogs, chicken tenders, veggie burgers, hamburger patties, mozzarella sticks, sausages, and a grilled cheese. Just about anything can be used as long as the food is delicious and can be cut up easily.
The final layer of the garbage plate is the toppings. Onions, mustard, and ketchup are all common choices. However, one topping that must be included is hot sauce. A garbage plate can use a meaty, flavorful hot sauce that one can make with vinegar, onions, beef, tomato sauce, and garlic. You can also add spices like chili powder and cayenne. If you prefer a non-meaty hot sauce, you can remove the beef.
Once the three parts have been assembled, it is recommended that you mix them as well as possible. That way, your guests will get to taste all three layers in every bite. Be sure to include a side of butter and bread with the garbage plate.
Not only is the garbage plate tasty and filling, but it is also cost-effective. Therefore, the garbage plate is the perfect dish for a late-night station.
You can offer garbage plates made with different types of food so that your guests will be able to choose based on their preferences. Consider having a station just for toppings so that guests can choose their own toppings. It may also be a good idea to have three different stations, one for each layer. That way, guests can assemble their own garbage plates.
For more information about garbage plates and why they're perfect for Rochester weddings, don't hesitate to contact us here at Chef's Catering in Rochester, NY.
---
‹ Back
Comments ():