Chef's Blog
Local Wedding Venue Spotlight: Kindred Ground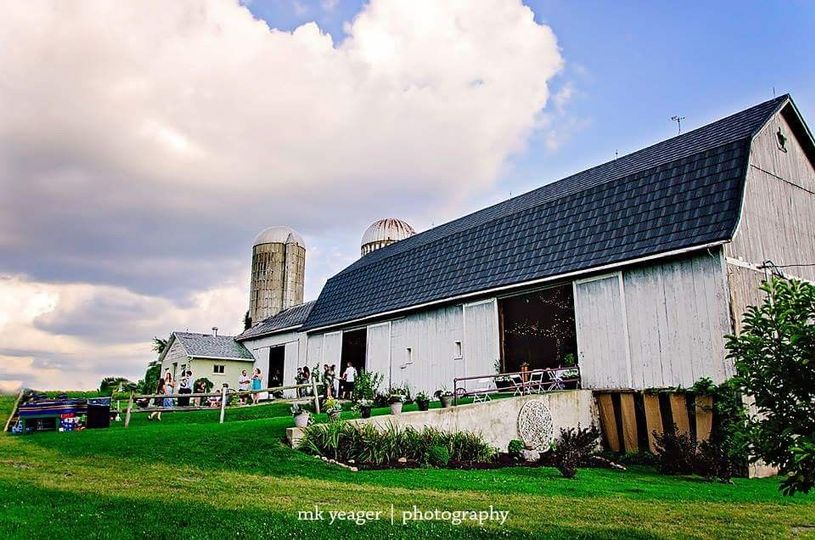 There are some party and wedding venues that simply separate themselves from the rest of the pack. One example is Kindred Ground. This popular wedding venue is located in Avon, New York not far from Rochester. The name is just as unique as the venue itself. Anyone who is looking for a one of a kind wedding should take a look at this venue and everything it presents.
Sticking To Its History
Some companies, when looking to set up a wedding venue, will change everything about the location to try and make it "perfect." On the other hand, the team at Kindred Ground has tried to embrace the natural location and simply support the inherent beauty. The venue has stayed with its 19thcentury roots. Even the barn is in its original state. This means beams and posts made by hand along with beautiful glitters of light passing through the boards.
The team has added wooden sliding doors that will open beautifully onto the balcony and pergola, which offer everyone an unprecedented view of the gorgeous countryside. People can gaze out into the open and see nature in all its glory.
The Friendly Animals are Not Far Away
In addition, the team at Kindred Ground has even kept the courtyard the same as well. There are lots of people who love animals and the courtyard near the gorgeous barn is complete with miniature donkeys. Furthermore, this wedding venue even has a flock of pet chickens that aren't far away. Anyone who loves animals will feel right at home at Kindred Ground.
Finally, the owners have also added gorgeous gardens that have been over the years. This makes for a beautiful stroll for those who love plants and flowers. The attention to detail paid to these gardens reflects that exceptional quality of service people will enjoy with Kindred Ground.
The Service at Kindred Ground
Those who decide to have their wedding at this location will enjoy unprecedented service. First, the venue also offers up a selection of vintage rentals for people to use. There are plenty of crates, chalkboards, sofas, desks, doors, barrels, windows, shutters, display cases, and more that people can use to make this venue their own.
Those who have their wedding here will also have access to a floral service called Buckets o' Blooms. There are numerous natural, locally-grown flowers that can be used to bring the entire wedding together. Some of the flowers they have include sunflowers, snapdragons, cosmos, zinnias, dahlias, and more!
It is clear that Kindred Ground cares deeply about the experience of every couple and guest that uses their venue. For this reason, this venue deserves to have a spotlight placed on it.
Need other wedding venue ideas? Check out our wedding venues map. We are able to cater all locations on the map! Looking for help catering the wedding, contact us today!
---
‹ Back
Comments ():