Chef's Blog
Knowing What Wedding Catering Your Potential Venue Offers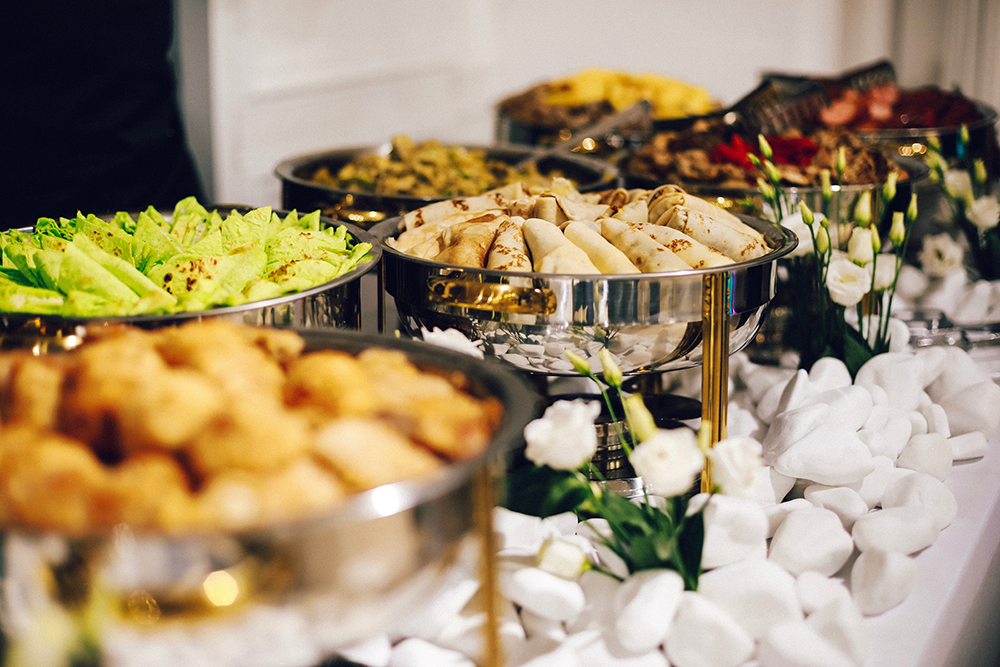 One of the most important parts of any wedding is the food. After all, in addition to watching loved ones tie the knot, the guests are here to party. Therefore, finding the right food is key, which involves finding the right catering service. When it comes to catering for a wedding, there are a few options to consider.
The In-House Option
Sometimes, venues will provide a catering service along with the location rental. Some of the most common wedding venues that offer in-house catering include country clubs, hotels, and restaurants. They typically have their own kitchens. Some of the pros of in-house catering include:
The kitchens and chefs on-site, which means there is a place to store flowers and cakes if required
Because the chef is on-site, the food is guaranteed to be fresh
Typically, the service staff, linens, and glassware are included with the price
One the other hand, there are a few cons to consider as well. These include:
There is only one catering option
The food options are going to be limited
The customization choices may not be diverse
In-house catering is a common option for weddings.
The Exclusive Caterer
Some venues might not have an in-house caterer; however, they will require the wedding party to use a specific service. The caterer either has an on-site kitchen or they prepare the food off-site and deliver it to the venue. Some of the benefits of exclusive caterers include:
They are going to be familiar with the venue
They might be able to create customized dishes for the wedding
They know how to maximize the value of the venue's layout
Some of the drawbacks of exclusive caterers include:
There is still only one catering option
Because there is only one choice, the price might be inflated
If there isn't a kitchen on-site, the food might not be as fresh
These are a few points to consider when it comes to exclusive catering.
Open Catering
Some venues do not have a required list of caterers from which to choose. Instead, they just require their caterers to be licensed. Some of the benefits of open catering include:
The opportunities are nearly endless
The food can be tailored to nearly any theme
Custom options are available
Some of the drawbacks may include:
The catering company might not be familiar with the space
There might not be a kitchen on-site
Tables, linens, china, and glasses might be cost extra
Open catering is a popular style at weddings.
Rely on Chef's Catering in Rochester, NY
When it comes to your wedding, food is essential. At Chef's Catering, we use only the highest-quality ingredients in all of our dishes. We would love to cater your next event. Contact us today to learn more about how we can help you!
---
‹ Back
Comments ():