Chef's Blog
How to Find the Right Caterer for Your Next Event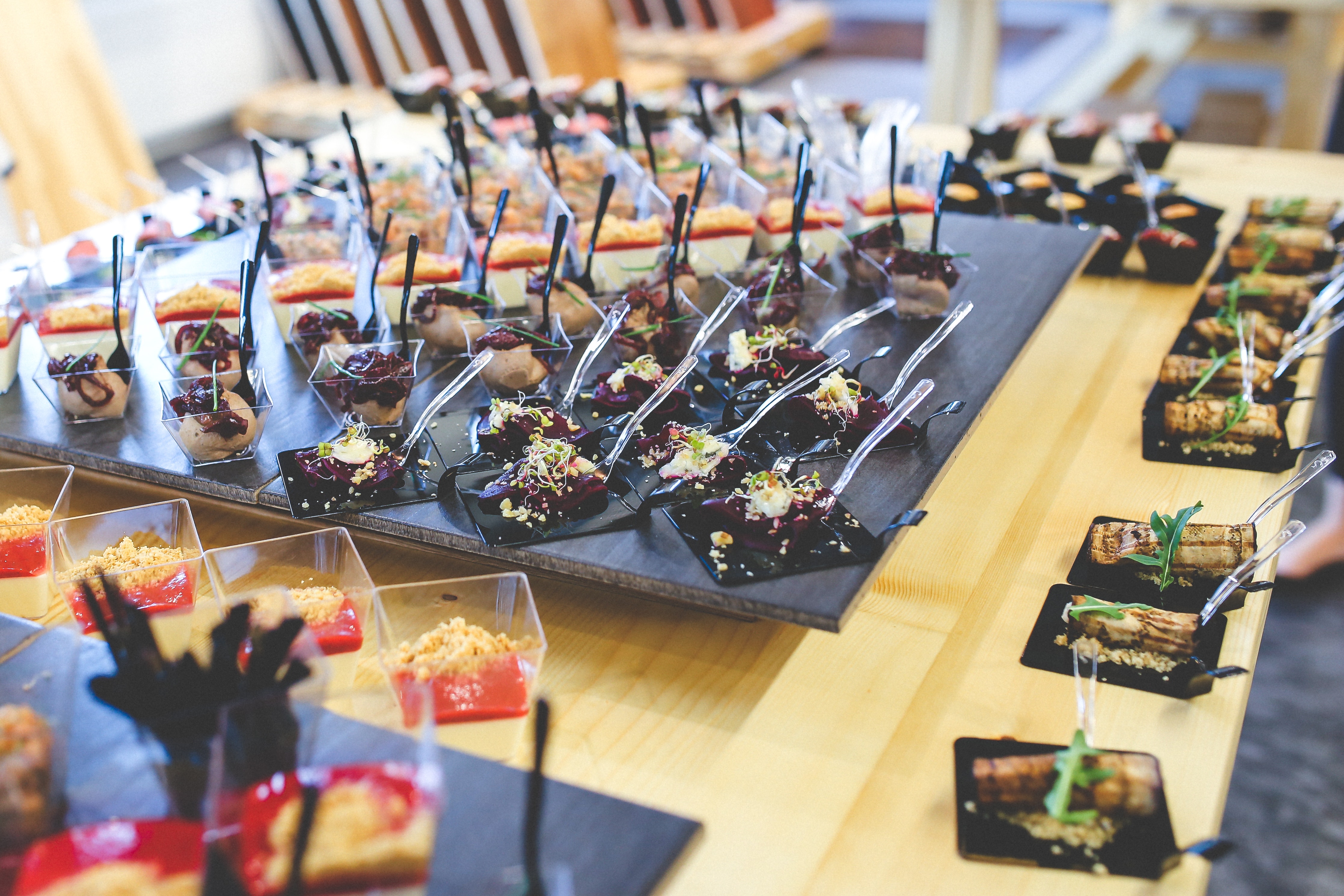 Your caterer can make or break your party, reception or corporate event. Sure, that sounds scary, but it's actually good news. It means that making the right choice in a caterer can make you a star.
All it takes is a little homework and a special devotion to finding the right vendor. Put in the work and your event will live on in a good place in the hearts and minds of your guests. Simply do the following.
Read the reviews. The Internet is society's "word of mouth" today. What that means is that people are more than happy to tell the world -- or whoever's interested -- about the good, the bad and the ugly of their latest experiences. Use that to your benefit in your search for a caterer. Consult such trusted review sites as Yelp and WeddingWire. But don't just count the stars. Read the reviews, especially those that seem to correspond closest to your own situation.
Ask around. Who do you trust? Which of your friends or respected co-workers has recently thrown a catered party or hosted a wedding reception? Who'd they use? What did they think? Try to dig deeper than the two-sentence overview. Ask about the quality of the service, the food, the presentation. And what did their guests seem to think of the experience? You'll get candid, useful answers.
Take note at other events. Are you attending a lot of wedding receptions these days? Corporate events? Private parties or holiday shindigs? Take mental (or actual) note of what you liked, loved or could do without from the group catering the event. Trust your gut…literally. Then try to get business cards, or bookmark websites, when you go away impressed.
Visit caterer websites. There's a lot you can tell about a catering operation from their own online presence. Check out the photo presentations of the food. Appealing? The sample menus will give you an idea of the appetizers, entrees and desserts from which you might make your selection. What do you think? Are there reviews on the site? Read them for details, not just the topline. Ask yourself how you feel after you experience the website. Bored? Or invigorated and eager to explore the operation in greater depth?
Sample the menu. If the caterer conducts a restaurant operation, book yourself a meal. Go with as many friends or family members as you can recruit to the task. Encourage everyone to order different plates and do a little sampling of everything. If the caterer has no restaurant operation, sit down with the event planner and ask to sample selections. You don't have to make a commitment until your taste buds say that you should.
For Catering Excellence in Rochester
Chef's Catering in Rochester has built a reputation for excellence in catering wedding rehearsals and receptions, corporate events, private parties, luncheons and other social and business gatherings. We invite you to visit our website and to contact our event coordinator at info@chefscater.com
---
‹ Back
Comments ():