Chef's Blog
Fun Food Themes For Your Next Catered Party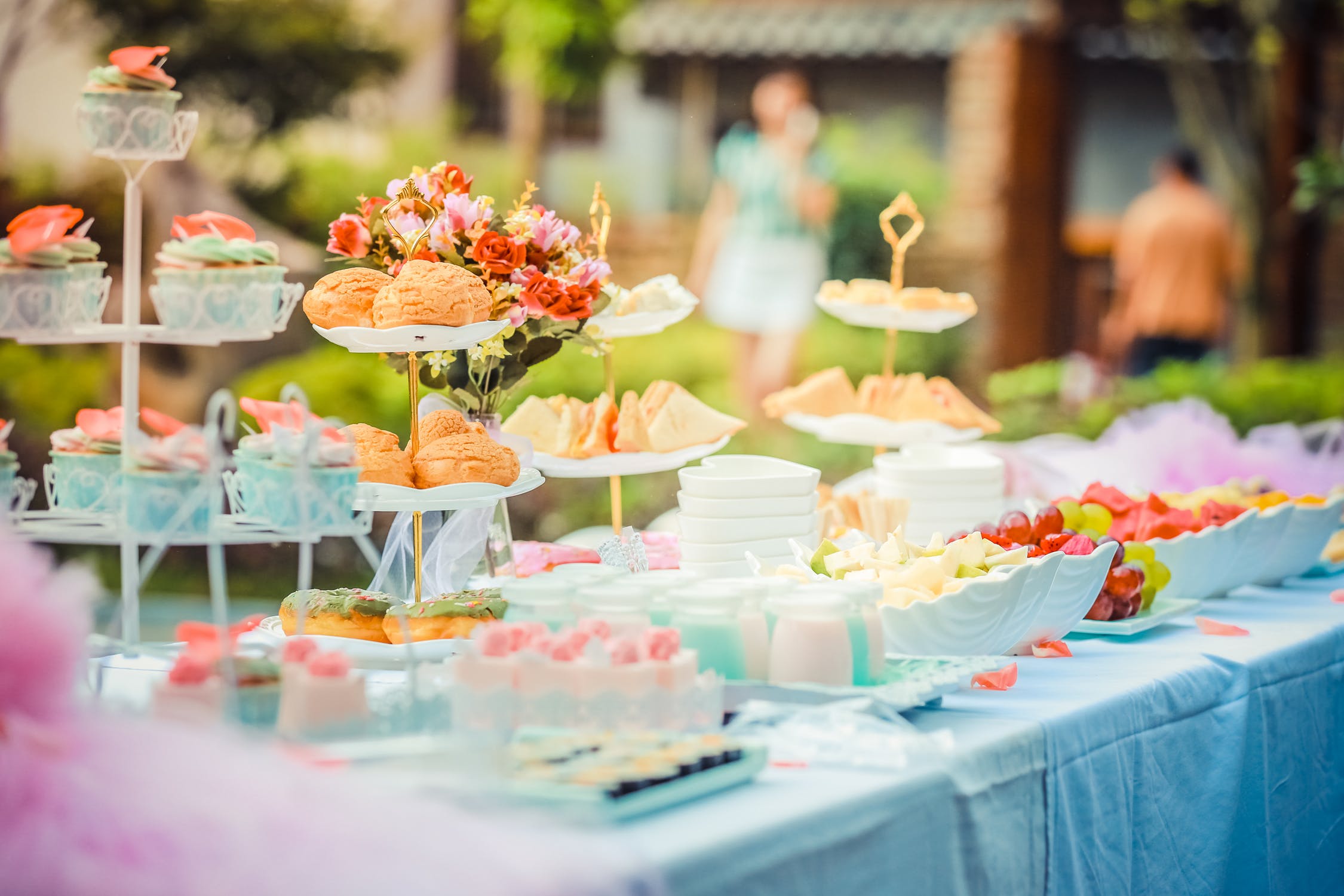 When someone is looking to throw an awesome party, it is critical to think about the food. There are many people who get invited to a party who immediately respond with a reflexive, "what are we eating?" With this in mind, it is important for everyone to consider the theme that will encompass the food at the next catered party. For those who consider the menu to be the centerpiece, there are a few possible options to consider.
The Ethnic Dinner Party Theme
It is always a good idea to start with a classic theme and one of the most popular options is the ethnic theme. This theme is pretty straightforward. Simply pick an ethnicity when it comes to the food and stick to it. Some of the standard options are Italian, Mexican, and Chinese; however, those who are looking to put a unique twist on it should think about going for something a little bit more out-there. Consider going with Japanese, Ethiopian, Moroccan, or Thai cuisine!
The Entertainment Dinner Party Theme
It can also be a fun idea to center the food around the theme from a popular book or movie. For example, if the goal is to think about a classic movie such as Casablanca, it might be a good idea to serve food that is directly referenced from the movie. Some people might be looking for a more recent theme such as the Harry Potter series. In this case, serve foods and drinks such as butter beer, cauldron cakes, birdy bots every flavor beans, and more. There is a lot of freedom from this theme to the point that pretty much anyone can make it their own!
The Bite-Sized Dinner Party Theme
This is a dinner party theme that has been rising in popularity because of the flexibility it provides. This party has a theme where every dish is made out of bite-sized options. Dumplings, meatballs, sausages, and vegetables all come in a size where people can eat them with a cocktail stick! This also helps people think a little bit less about how much they're eating and focus a little bit more on the party!
Select the Right Catering Service
Anyone who is looking to wow with their food theme needs to take the time to find the right catering service. Catering services often have areas of specialty; however, in addition to the theme of the food, it is critical to think about the service as well. Don't be afraid to try a few of the various options when looking for the next food theme. This extra time and care will ensure the food theme is selected appropriately.


It can be a lot to take on planning a party and thinking about what you're going to feed everyone. We would LOVE to help with the catering and feeding portion! Contact Chef's Catering today, we are Rochester's go-to caterers for over a decade!
---
‹ Back
Comments ():