Chef's Blog
Checking in on Our Partner Big M in Gates!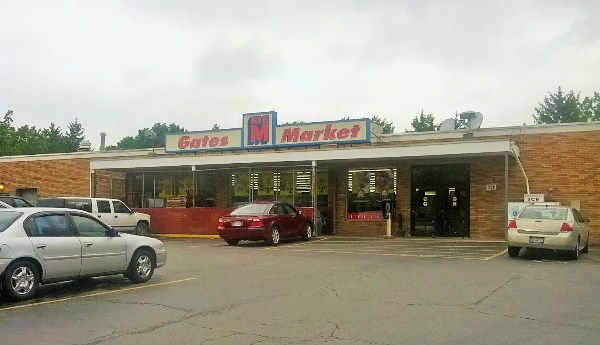 At Chef's Catering, we are proud to network with numerous business partners in the local area. One of our most trusted partners is Big M, which has multiple locations, including one in Gates. If you are looking for a way to save time on dinner at home, at your next event, or even during your get-togethers with family members and friends, then pre-packaged meals from Big M are the way to go! Why do we enjoy partnering with Big M and how can they help you?
All the Ingredients, Snacks, and Kitchen Items You Need!
We love Wegmans, of course, but sometimes a nice quiet trip to Big M just works better, and is quicker. Whether making a taco dip before the big game, getting some protein or dinner, some ice cream, or anything in between, Big M is our go-to community grocery store!
Big M Provides a Wide Variety of Food and Recipe Options
One of the not-so-obvious reasons why we love Big M is that they provide a wide variety of recipes. In some cases, you may be able to cook your own meals at home with the help of their easy recipes. Or, you can let Big M provide you with pre-packaged meals that we sell there to make your life easier! For example, Big M has plenty of recipes, including:
Recipes that only require five ingredients or fewer
Recipes that will make breakfast and brunch in the morning a breeze
Delicious ideas for cookies and other desserts
Healthy recipe options, such as salads
Plenty of family favorites that are perfect for feeding a crowd
Of course, Big M is always focused on helping you save money. There are plenty of budget-friendly recipe options as well!
Easy Meals for Your Next Event in a Pre-Packaged Cooler
If you have a large event coming up, then you have enough on your plate. You shouldn't have to worry about having to cook all the food as well! That is where Big M is truly helpful. Big M can help you feed everyone there with our delicious pre-packaged meals. If you are having a bunch of people over to watch the big game, then there are plenty of gameday options from snacks and foods to prepared meals!
Chef's Catering in Rochester, NY Is Proud To Partner with Big M in Gates!
If you want to pull out the wedding of your dreams, we are here to help you. We are Chef's Catering and we always place the needs of our clients ahead of our own. We are proud of the relationship that we have built Big M and we are happy to use this relationship to help you with your wedding. If you would like to learn more about how we can help you, please contact us today!
---
‹ Back
Comments ():