Chef's Blog
A Few 2020 Wedding Food Trends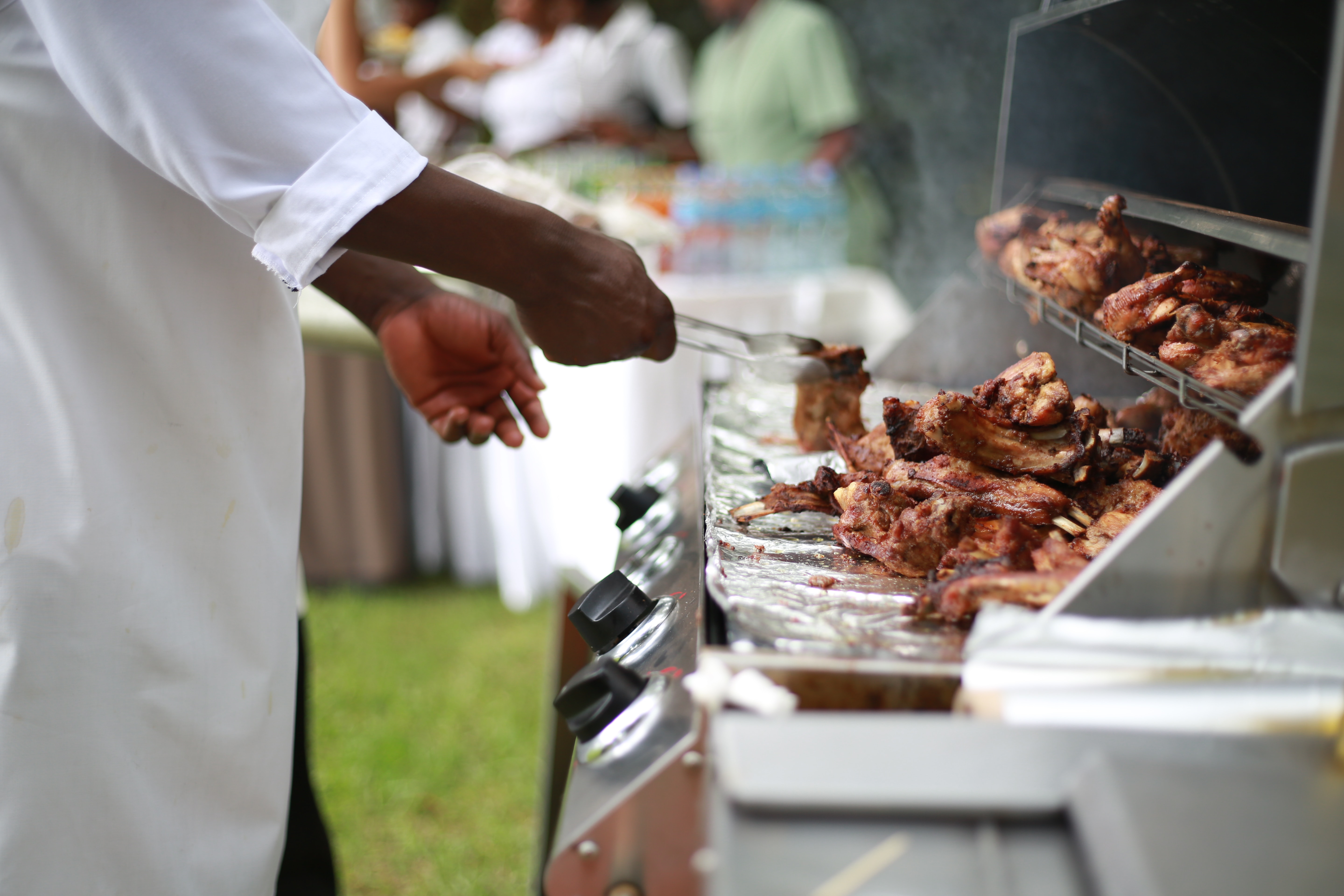 When it's time to plan a wedding, a couple can reach into their memory banks and think of all the extravagant elements that can put their once-in-a-lifetime ceremony of commitment over the top. Today, people want to remember a wedding for being a memorable, joyous affair more than a ritzy feast. Trends in wedding catering for 2020 are swinging away from formal and more toward fun, intimate, and relaxed. The latest weddings now look more like well-dressed, riotous cocktail hours, where guests are making great memories at a party worth coming to and talking about later.
Cocktail Versions of Comfort Food
2020's brides and grooms want to look around their wedding venue to see guests enthralled in animated conversation instead of sitting stiffly beside strangers. This calls for food that encourages people to walk around, mingle, and relax: smaller portions of handheld, nibble-friendly choices. Menus reflect cravings and indulgences rather than opulence and finer tastes. Small dishes of mac and cheese, poutine with added flair like mushrooms and cabernet reductions, upgraded paninis, and other widely-loved favorites fly off platters and delight guests. To add to the list of shot offerings from the bar, milkshakes or floats in shot glasses can be included. The crowd will be encouraged to stay later if tempting small plates in the form of late-night snacks--mini grilled cheese with tomato soup shots, a shot glass of milk with cookies--keep coming from the kitchen.
Innovative Renditions of Favorites
For a celebration of this caliber, food should stand out while still hitting the spot. Pulling together a menu that will rank on family and friends' lists of memorable experiences doesn't have to mean alienating those with more homestyle tastes. A feast can combine tradition with current trends and clever touches in a setup of stations with something for everyone. Street food like mini tacos and empanadas, sliders with creative garnishes, lamb meatballs with chutney, mini lobster rolls, and plant-based options present stylish incarnations of crowd favorites.
Combinations of Elegant and Homestyle
It's possible for your wedding menu to wrap elevated tastes and nostalgic comfort food up into one phenomenal bite. If you and your crowd love caviar, add it to scalloped potatoes, mini pizzas, and on top of savory soups with dollop of sour cream or crème fraiche. Amp up classic pot pies with lobster and elegant seafood bites in rich cream gravy. Creatively styled weddings in 2020 can combine unique flavor combinations with the food you love and want to eat.
Perhaps this food trend reflects what we'd all like to find in marriage: comfort, and being able to be honest about what really makes us happy...even if it's not the most elegant choice.
---
‹ Back
Comments ():