Chef's Blog
5 Ways to Cut Wedding Reception Food Costs Way Down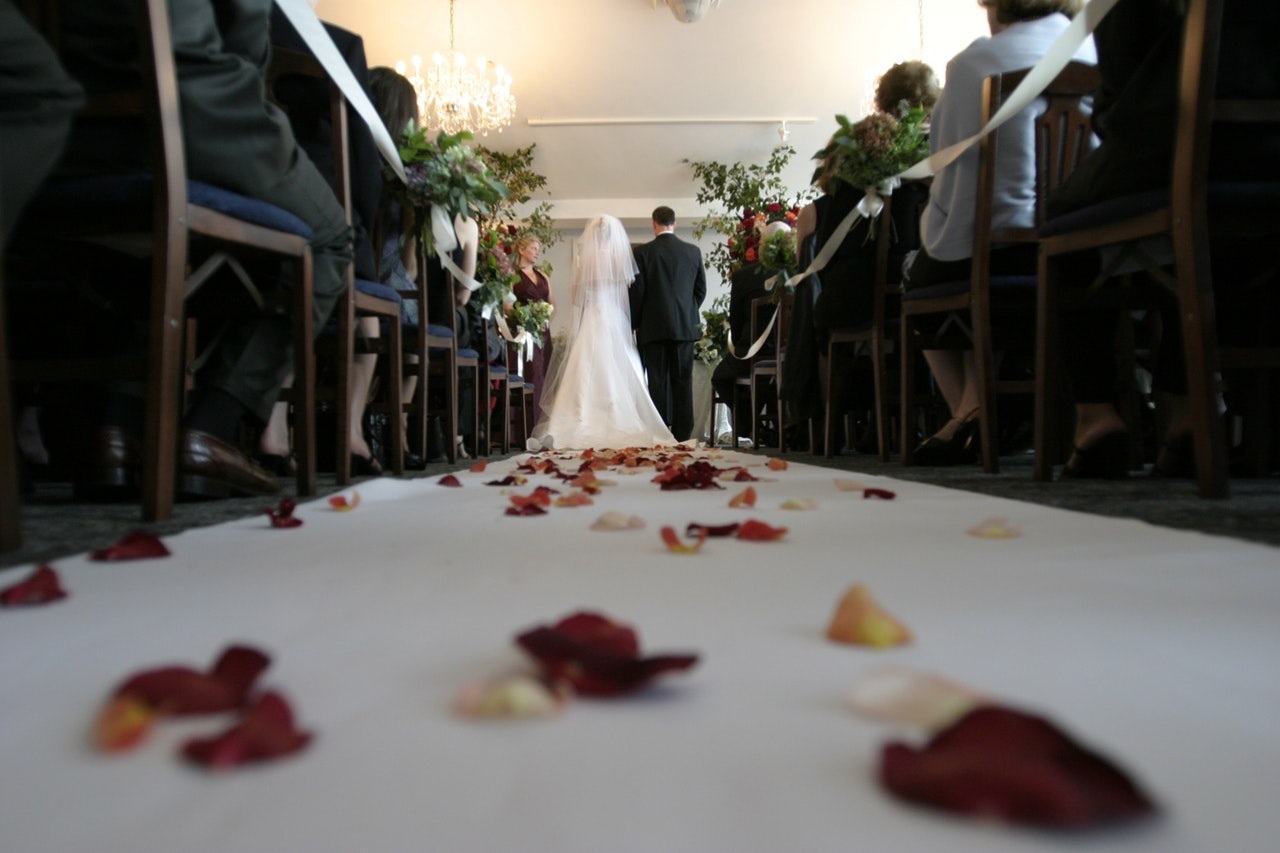 Looking for some ways to save money on food at your wedding reception? Some brides and grooms may have dreams of serving their guests filet mignon and glasses overflowing with champagne. It is your big day after all—The day you want to celebrate with all your family and friends. But maybe the budget won't allow such extravagance.
That's ok. There are lots of ways to get creative when it comes to wedding reception food and your budget. Here are 5 ways to significantly cut wedding reception food costs.
Cheaper Wedding Reception Food: How's Brunch?
Brunch wedding receptions are becoming a tradition loved by all, including your pocketbook. Think beautiful, bright-colored flowers and mimosas. Cinnamon rolls, fresh fruit or even a classic American breakfast of home fries, bacon and scrambled eggs will get the job done just fine.
Brunches make for a significant way to save money. The items on your menu aren't as pricey and people generally don't consume as much alcohol, either. Who knows, you could save so much that you can have an evening reception of s'mores and drinks for those who are still around.
Serve Your Appetizers to Save Money on Your Wedding Reception
It may cost a little more in staffing but when the hors d'oeuvres are passed out by waiters/waitresses, your guests get smaller food portions at a time. Instead of loading their plates up with shrimp at the serving table, for instance, they'll be easier on your budget. This option will work even better if you have some volunteers willing to help serve your appetizers.
Scale Back Your Main Dish Options and Choose In-Season Produce
When you have a dinner party, you don't offer three or more main-course options to your guests. You don't have to at your wedding reception, either.
Choose one main course instead. Or, you could have a build-your-own taco bar or a comfort-food buffet of fried chicken and all the fixings. (chicken is usually cheaper than beef, lamb or fish) Also, use fresh fruits and veggies that are in season.
They're easier on the budget and tastier, too!
Provide Kids' Meals to Save Money on your Wedding Reception
Speaking of main courses, some caterers will have a children's menu that can make your littlest guests feel like a big part of the festivities. Chicken fingers may be a bigger hit with the kids than prime rib, for instance, and your budget will thank you.
Go Less Fancy on Your Cake for a Cheaper Reception
When it comes to the finale of the reception meal, the cake takes center stage. It also can cost hundreds if not thousands of dollars. One way to save is to have a small decorated cake and then get sheet cakes for serving guests. You'll still have a delicious ending to your meal but with a fraction of the cost.
When it comes to catering your big day, you don't have to worry about that responsibility if you'd rather not. Chef's Catering, located in Rochester, New York, specializes in creating food that will wow your guests. We'll help to make your wedding reception a happy celebration without all the fuss. Look no further for your wedding catering needs. Contact us today.
---
‹ Back
Comments ():