Chef's Blog
5 Reasons You Should Have Your Event Catered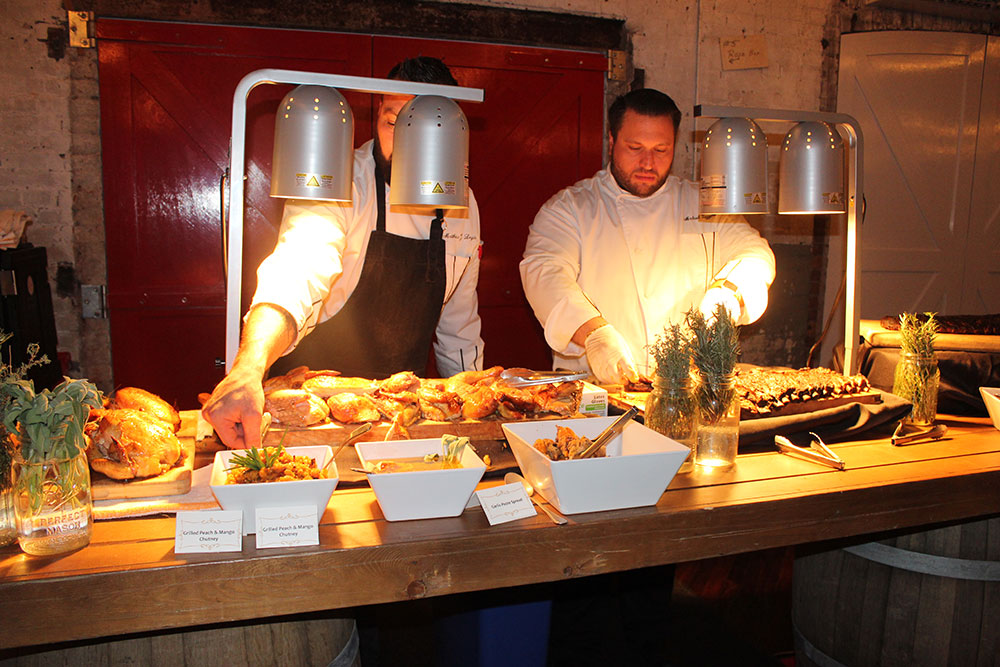 There's a lot to celebrate in life. This includes graduations, retirements, new births, weddings and more. If you're gathering family, friends or coworkers together for an event, no matter the size, it takes a lot of planning and work.
Having your event catered is also a great idea for Christmas parties, company celebrations and birthdays. Here are 5 reasons to consider having your event catered
Having Your Event Catered Means Less Stress for You
There are seemingly endless tasks clamoring for your attention when hosting an event. Having it catered will give you peace of mind when it comes to food preparation (a huge part of hosting events).
There are also regulations to uphold and insurance to obtain when serving large groups of people. Hiring a caterer will put you on the fast track for your event's success and greatly reduce any hosting stress you may have.
It Saves You Time and Energy
With your caterer taking care of the menu, you'll have more time to devote to your guests. You can cross food prep, serving and clean-up off your list and allow your caterer to take care of all those details.
This will allow you to be truly present for your event. After all, what good is your event if you can't enjoy it and have the energy to converse with your guests. The moment is most about the special people in your life anyway.
You Can Get Creative With Menu Options
A caterer will be knowledgeable about the best options for local in-season produce as well as other creative foods to serve to your guests. Whether you choose from a menu list provided or come up with your own ideas, your caterer will have professional input that will take your event to the next level.
Catering Can Actually Save You Money
Budgeting typically comes into play when hosting and planning an event. If you have a large guest list, hiring a caterer will save you money in the long run.
Your caterer will also know how much food is needed, preventing the waste of too much food or the embarrassment of not having enough. Your caterer will have the dishes needed to serve your guests as well as the crew to clean up. All you'll have to do is take a sigh of relief knowing all will work out great.
You Make a Statement When Hiring a Caterer for Your Event
When you hire a caterer, you'll be mingling with your guests instead of hiding away in the kitchen. Especially if you're planning a corporate event, food presentation can make or break it. Your caterer has the professional know-how to make your event a big success and impress your prospective clients.
Your Local Rochester, New York Caterer Can Help With Your Events
While there are many more reasons to have your event catered, we hope you can see why choosing a caterer can often be the best choice. If you're looking for a caterer in the Rochester New York area, feel free to get in touch with us. Chef's Catering would love to help you make your event a huge success.
---
‹ Back
Comments ():