Chef's Blog
What Is a Family Style Wedding Dinner?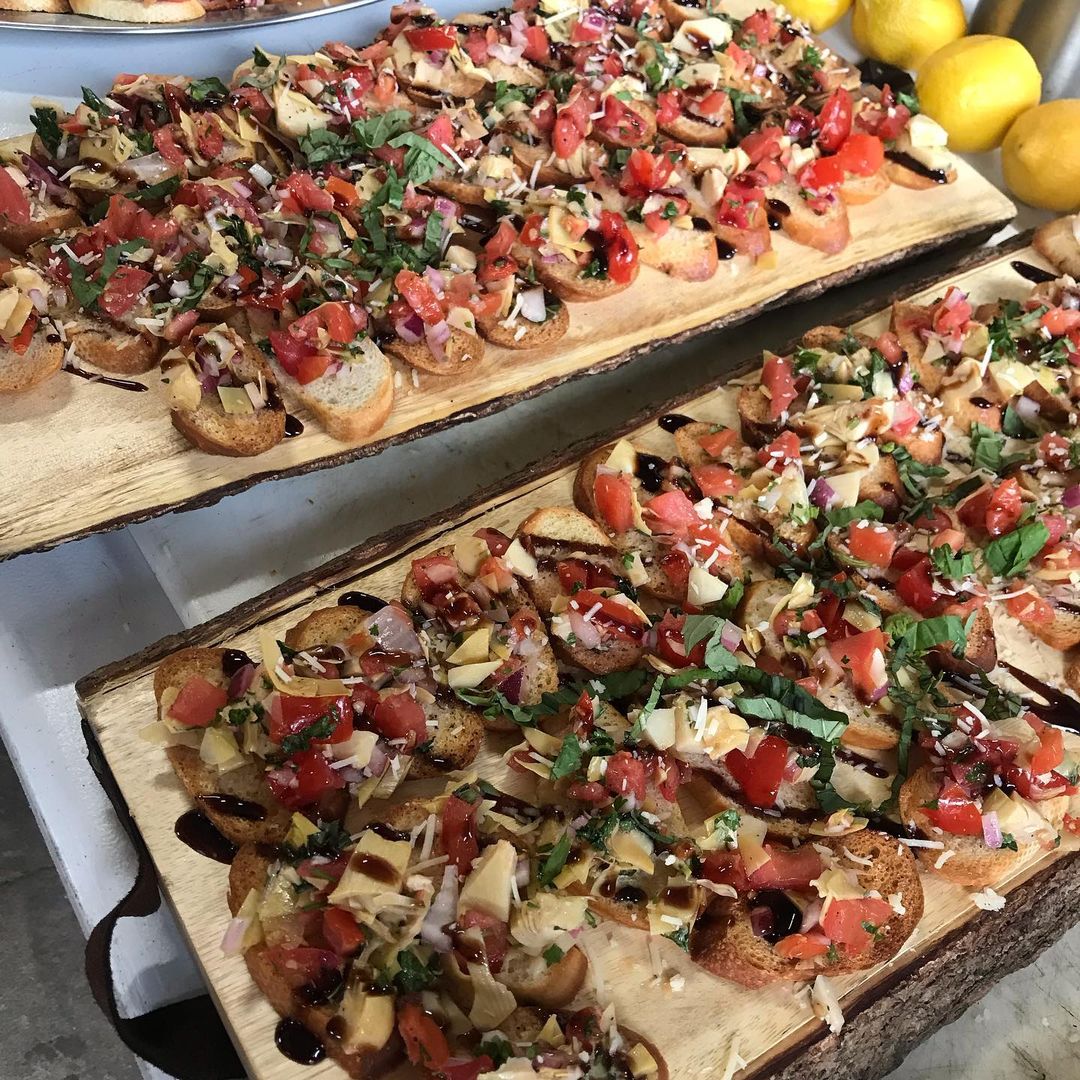 When you were thinking about what you would like to serve at your wedding, you have probably thought about two large options. The first is to go with a buffet. The second is to go with a traditional plated dinner. Did you know that there is an option between these two? That is where a family-style dinner comes into play. What is a family style dinner? Is it right for your wedding?
A Family-Style Dinner Uses Larger Plates Passed Among the Guests
A family-style dinner is a cross between a buffet and a traditional wedding dinner. With a family-style dinner, the dishes are going to be served on large platters. They will be placed in the middle of each table. Then, the plates are going to be passed from guest to guest as each guest serves himself or herself.
In some cases, the plates will have to be moved from table to table. In other cases, every table will have one plate of each dish. In a lot of cases, a family-style dinner is faster than a buffet or a traditional dinner because the wait staff has to bring out fewer plates. Then, the guests are responsible for passing a place among themselves instead of standing in line or waiting for someone to bring the plate to them.
A Family-Style Dinner Can Facilitate Conversation
If you have concerns about getting the guests to talk to one another based on the seating arrangements, then a family-style dinner can help address this issue. As the plates get passed from person to person, the guests will have to speak to each other. This is a great way to get the conversation flowing and could also encourage people to jump on the dance floor as well. A family-style dinner can create a warm atmosphere.
A Family-Style Dinner Is Not Too Formal or Too Elegant
If you are concerned that a traditional dinner may be too formal and a buffet may be too casual, then a family-style dinner could be for you. Nobody has to stand in a long line waiting for a buffet. On the other hand, guests do not have to worry about the waitstaff constantly reaching over their shoulder to serve another dish or grab something out of the way. This is a great way to strike a middle ground between a formal wedding dinner and a casual buffet.
Call Chef's Catering in Rochester, NY for More About Family Style Dinners!
At Chef's Catering, we would be happy to talk to you about a family-style dinner at your wedding. Based in Rochester, NY, we would love to work with you! Contact us to learn more!
---
‹ Back
Comments ():