Chef's Blog
Wedding Venue Spotlight: Manor House Estate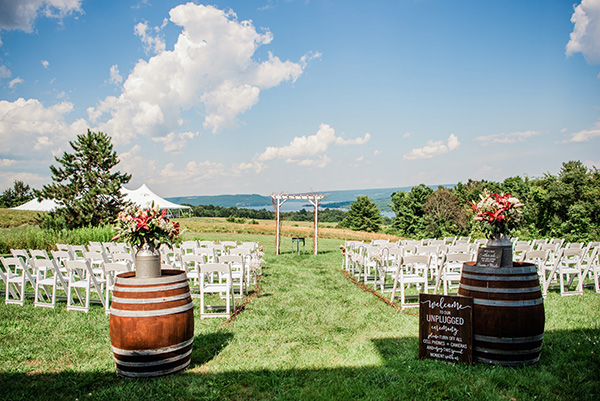 If your special day is coming up, you need to take the perfect location. Fortunately, the area surrounding Rochester, New York has plenty of options from which to choose. If you love Wine Country, and consider going with Manor House Estate! Manor House Estate is a beautiful location for both your wedding ceremony and reception! Located in the heart of Finger Lakes Region at Hammondsport, NY, Manor House Estate also has lodging for up to 16 people!
A Gorgeous Location for a Beautiful Wedding
At Manor House Estate, the scenery is unparalleled. You will enjoy a beautiful garden, a scenic backyard, a sprawling estate, picturesque mountains, a classic vineyard, and delicious wine! Furthermore, for days when the sun is bright and shining (or when the skies have opened up), tents are easy to deploy.
Manor House Estate is also a large venue. You can tailor it to meet your needs. The guest capacity is up to 150 people, providing you with plenty of opportunities to invite your family members and friends!
Manor House Estate Has Numerous Additional Amenities
Overall, Manor House Estate itself is a home that is more than 5000 square feet in size. There is a large common for your area, an interior balcony that wraps around the entire building, a gorgeous kitchen, and a classic wood-burning fireplace. There is also a large deck overlooking a beautiful lake.
The house also features satellite TV, a barbecue grill, a dishwasher, a washer and dryer, air conditioning, and more than 10 acres of beautiful landscaping. Of course, there is plenty of parking for your guests as well.
Downstairs, you get to enjoy a large basement. There is a game room, a bar, and plenty of room to spread out and relax. The game room includes a dartboard, shuffleboard, a poker table, and a foosball table. Manor House Estate takes care of it all!
Plenty of Room for Wedding Catering
When it comes to planning your reception, Manor House Estate makes it easy. With the help of a professional catering service that is familiar with the venue, everything will be taken care of! Whether you plan on having a buffet or a traditional wedding dinner, Manor House Estate is conducive to bringing your special day to life! At Chef's Catering, we are proud to work with Manor House Estate!
Call Chef's Catering in Rochester, NY for More About Manor House Estate!
At Chef's Catering, we are honored to work with Manor House Estate for wedding receptions. Based in Rochester, NY, we have worked with Manor House Estate and we would love to help you plan your wedding there as well!! Contact us to learn more about Manor House Estate!
---
‹ Back
Comments ():