Chef's Blog
The Ultimate Guide to Choosing a Caterer for Your Rochester, NY Wedding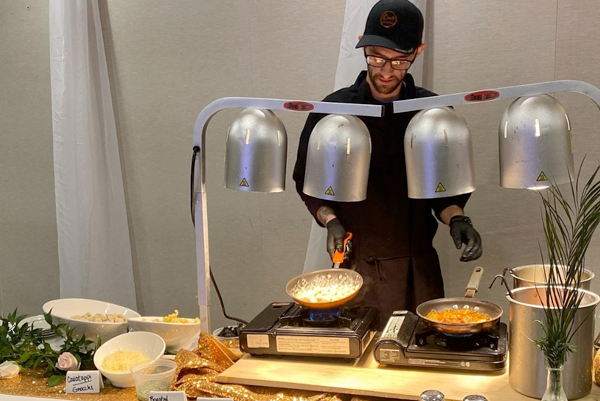 Your wedding day is one of the most important days of your life, and choosing the right caterer is essential to ensuring that your big day goes smoothly. With so many options in Rochester, NY, it can be overwhelming to select the right one. This ultimate guide will help you navigate the process of choosing a caterer for your Rochester, NY wedding.
Start Early
Start your search for a caterer as soon as possible to ensure that you have plenty of time to research, compare prices, and taste test different options. Many popular caterers book up quickly, especially during peak wedding season.
Determine Your Budget
Before you start contacting caterers, determine your budget. This will help you narrow down your options and ensure that you're not overspending on catering expenses. Be sure to factor in any additional costs like gratuity and taxes.
Do Your Research
Research potential caterers by reading online reviews, checking out their menus, and asking for recommendations from friends and family. Consider the type of food you'd like to serve, and make sure that the caterer you choose has experience in that area.
Schedule Tastings
Once you've narrowed down your list of potential caterers, schedule tastings with each one. This will give you an opportunity to try different dishes, discuss your preferences and dietary restrictions, and get a feel for the caterer's professionalism and communication style.
Consider Additional Services
In addition to providing food, some caterers offer additional services like bartending, tableware rentals, and event planning. Consider these services when making your decision, as they can make the planning process much easier.
Discuss Logistics
Make sure to discuss logistics with your chosen caterer, including the number of guests, the timeline for the event, and any special requests. Be clear about your expectations, and ensure that the caterer is capable of delivering what you need.
Get a Contract
Before signing a contract with a caterer, make sure that all details are clearly outlined, including the menu, pricing, and any additional services. Make sure to read the contract carefully and ask any questions before signing.
Choosing the right caterer can make all the difference in your Rochester, NY wedding. By following these tips and doing your research, you can ensure that your big day is a success and that your guests are well-fed and happy.
---
‹ Back