Chef's Blog
The Best Food Trucks in Rochester, NY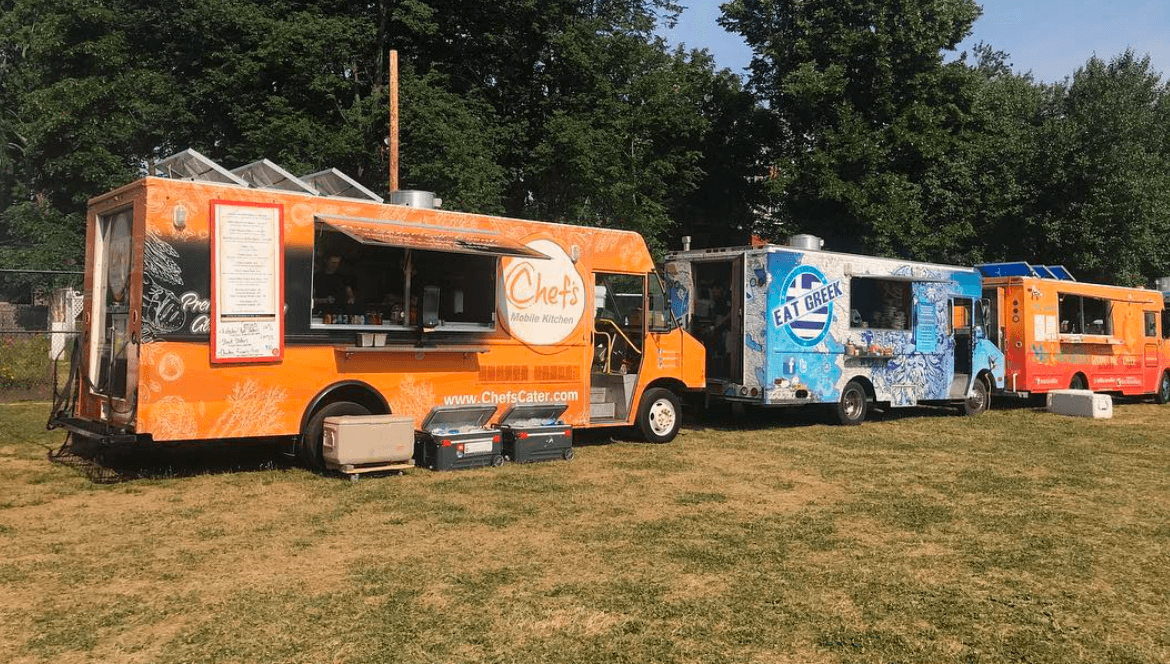 Ordering from a food truck does not have to mean that you are stuckeating a subpar meal. These top five Rochester mobile kitchens offer quality food which can rival even the best local restaurants.
Five Food Rochester Food Trucks You Won't Want to Miss
When Chef's Catering isn't cooking for weddings, private parties, or corporate events, you can find one of their iconic orange mobile kitchens dishing up a huge menu of American and international food in various Rochester locations. Under Executive Chef Michael D. Zazzaro, Chef's Catering has earned rave reviews from customers as well aslocal press.
Find where Chef's Catering is serving everyday by following them on Twitter.

Effortlessly Healthy
Effortlessly Healthy proves that you don't have to give up great taste when you choose to eat healthier. This award-winning mobile kitchen serves loyal fans, a variety of their legendary Health Trash Plates, and plenty of hearty salads and wraps. Let them cater your next event catch a quick bite to eat when you see them around town.
Check out Effortlessly Healthy's Twitter feed for up-to-the-minute location updates.

Meatball Truck Co.
No one can resist a good meatball. And you'll definitely find some of the tastiest ones at the Meatball Truck Co. The truck's limited menu ensures they only serve the freshest house-ground Black Angus meatballs. Customers can choose the classic Meatballs in a Cup with Bread, a traditional Meatball Sub, a hearty Rigs in a Cup with One Ball, or the one-of-a-kind Meatball Truck Plate which takes fries to the next level!
Keep track of the best meatballs in town on Twitter.

Le Petit Poutine
Le Petit Poutine food truck brings the classic Canadian comfort food stateside along with a few innovative Yankee twists. Customers can enjoy the traditional poutine or opt for one of the more imaginative versions such as the Vegetarian Poutine or Pulled Pork Poutine. Le Petite Poutine cuts all their french fries by hand and makes their own house gravies in small batches to guarantee freshness. Le Petite Poutine mobile kitchens are available to cater any event.
Head to Twitter to find out where you can crush your poutine craving.

Macorollin'
Mac & Cheese is every kid's favorite, but the kitchen geniuses at Macrollin'have found a way to transform this old standby into truly legit gourmet meals. Macrollin' uses only premium ingredients like fresh Maine lobster for the to die-for Lobster Mac and real lump crab meat for their Maryland Crab Mac. Experience Mac & Cheese at an entirely new level by visiting one of their trucks or by ordering pick-upor drop-off catering for your next event.
Get your Mac & Cheese fix by following Macrollin'on Twitter.
---
‹ Back
Comments ():