Chef's Blog
How Do You Cater a Wedding?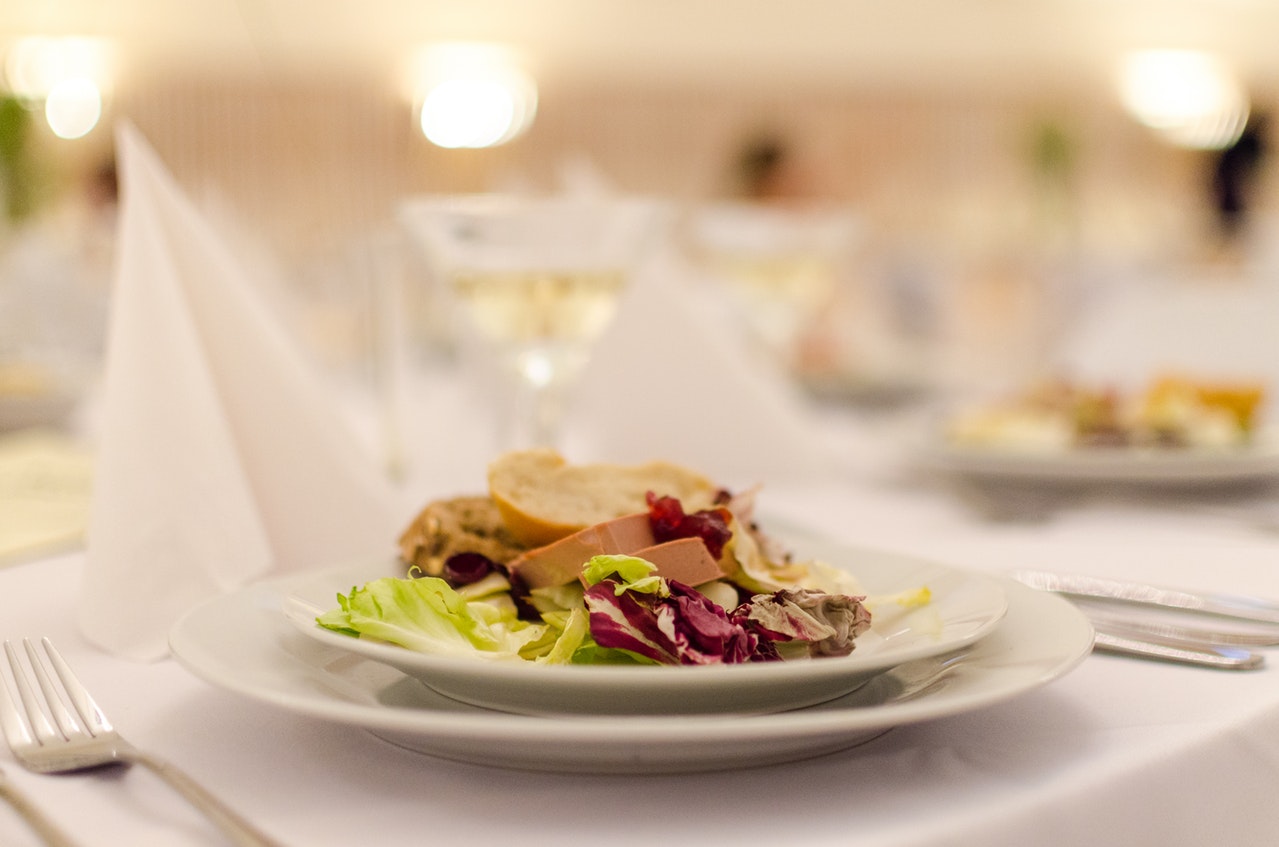 There are a number of reasons why you might want to cater your own wedding. Maybe you're located in a rural area where it's hard to find a caterer. Other possibilities are you want to serve special ethnic foods that are hard to find commercially or you hope to save money.
Regardless of the reason, here are some tips on how to cater a wedding.
Planning Ahead is Essential When Catering Your Own Wedding
It's never too early to start planning the food details of your wedding reception. One of your first steps is to confirm the reception site. This will help you to know what equipment is available like ovens and refrigerators. You'll also need to think about how much kitchen workspace is available and who will help in the kitchen and serve the food.
Give yourself plenty of time to prepare for the unexpected. It will happen!
Set Your Budget for Catering Your Own Wedding
It's been said that a typical wedding reception can cost up to 50% of the total wedding budget. Doing your own catering can reduce expenditures but keep the hidden costs in mind. Hiring servers and kitchen help will add up quickly. So will purchasing cooking supplies, ingredients, utensils, dishware, ice and insurance to name a few.
Insurance? It's a good idea. You could be liable for injuries or food poisoning from what you serve if things go badly. Even if you aren't a professional caterer, you'll still need to be covered.
How Many Will Be There?
Put together your guest list and send RSVPs. Knowing how many guests are coming will help you plan your menu and stay within your budget. Keeping your guest list to 125 or less is ideal. More than that and self-catering your wedding would be very difficult, especially when considering storage, kitchen space and servers.
Planning Your Menu
When you plan your menu, there's a lot to consider. Creating a complicated menu provides even more opportunities for things to go wrong. For this reason, try to avoid complex recipes. Instead, go with foods that are easy to prepare, store and serve.
Feeling Overwhelmed?
It's certainly possible to provide your guests with an amazing meal during your wedding reception by doing the catering yourself. But if doing so feels overwhelming, we would be happy to help. We can make your wedding reception hassle-free while wowing your guests with our superior food and service. At Chef's Catering, we're proud to serve Rochester, NY and the surrounding areas.
Have specific questions about how we can help with your wedding reception catering? Feel free to get in touch with us to find out more about our wedding catering services in Rochester, NY.
---
‹ Back
Comments ():