Chef's Blog
Fun Catering Ideas For Late Night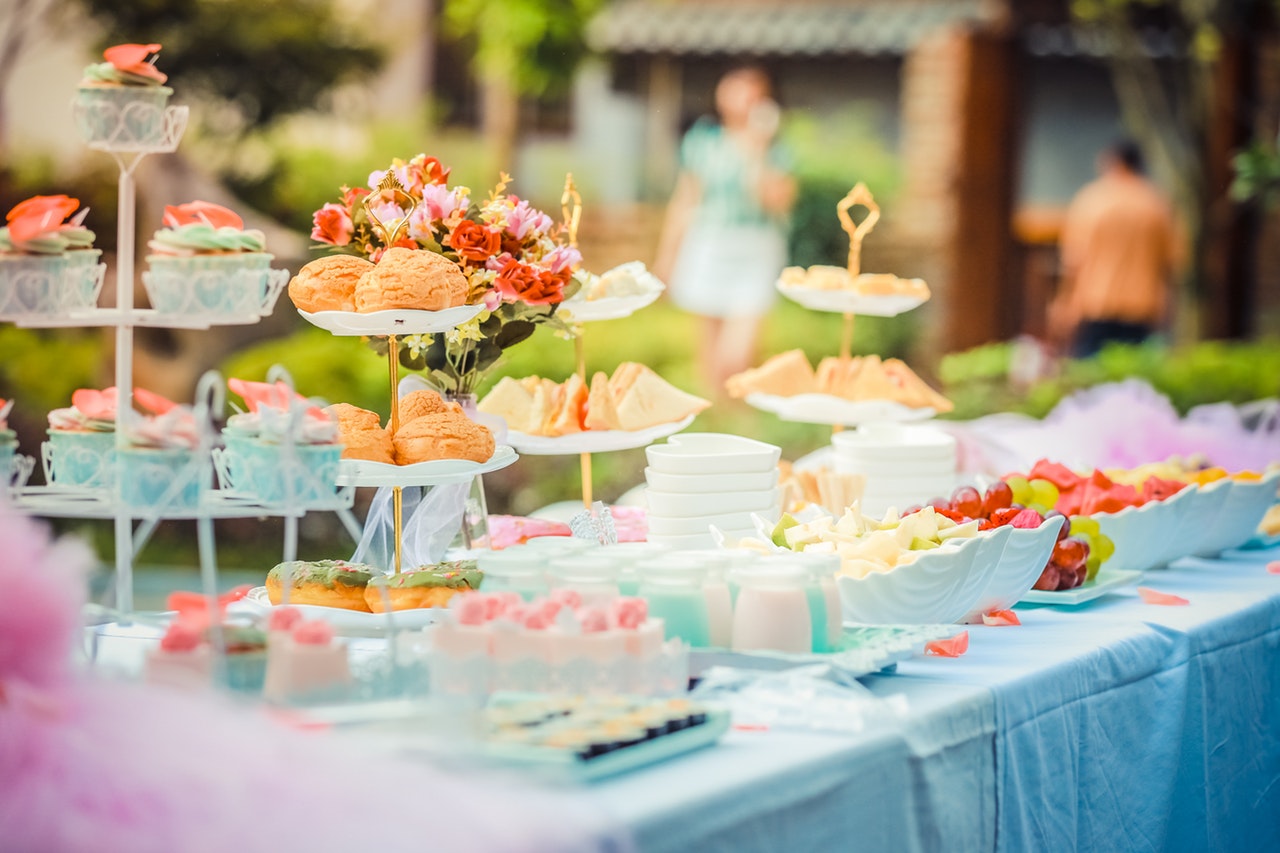 Ever left a wedding reception and headed straight for the nearest drive-through? If so, you're not the only one. You don't have to leave your wedding reception guests to the same fate. There are a number of ways to satisfy your guests' late-night cravings.
If you're struggling with inspiration and need some fresh ideas for your late-night wedding reception snacks, here are a few to consider.
Bite-Sized Sweet Treats for Late-Night Catering Snacks
Doughnut holes are a small little bundle of sweetness you can pop in your mouth on the way to the dance floor. You can serve them with strawberry or chocolate dipping sauce for some added zest. With all the unique flavors out there, you can get creative.
Popcorn Bars Make a Perfect Snack for Your Wedding Reception Late Night
A popcorn bar gives guests time to mingle over a fun treat. Caramel, cheesy and butter-flavored popcorn all work great. Flavored salts, bacon bits and chocolate chips keep guests coming back for more.
Late-Night Pizza Party
Who doesn't love a late-night snack of pizza? Instead of your guests leaving and feeling the need to order on their own, keep the party going with a variety of pies. This is more like a late-night meal than a snack and no one will mind that a bit.
Milk and Cookies for a Nostalgic Late-Night Wedding Reception
Few snacks are as nostalgic and comforting as milk and cookies before bed. So, why not treat your guests to one of life's greatest comfort foods? Hot chocolate and tea make for a nice added touch as well.
Take Out
If your idea of a winning late-night snack is one that comes in a box with a pair of chopsticks, you may want to consider Lo Mein or another of your favorite dishes. Served in a takeout box, your guests can save their leftovers for later
Cater Late Night With Sliders
The variety of sliders in this world is amazing. Have fun picking a few to offer as a late-night snack. Paired with fries, you end up with a real crowd pleaser.
Hire a Food Truck for Your Late Night
Especially for outdoor receptions, food trucks provide a fun atmosphere for your late night. You'll create a memorable moment for those closest to you as well.
Ice Cream for a Late-Night Reception Treat
A build-your-own-sundae ice cream bar is another favorite late-night treat. Provide a few toppings or everything under the sun. The choice is yours.
Did you know you can hire a professional caterer for your wedding reception late night? If you want late night snacks for your event without having to figure out all the food details, Chef's Catering can help. Located in Rochester, NY, we cater breakfast, lunch, dinner and more, and we are the wedding catering experts.
---
‹ Back
Comments ():