Chef's Blog
Food Truck Catering Is Great for What Types of Events?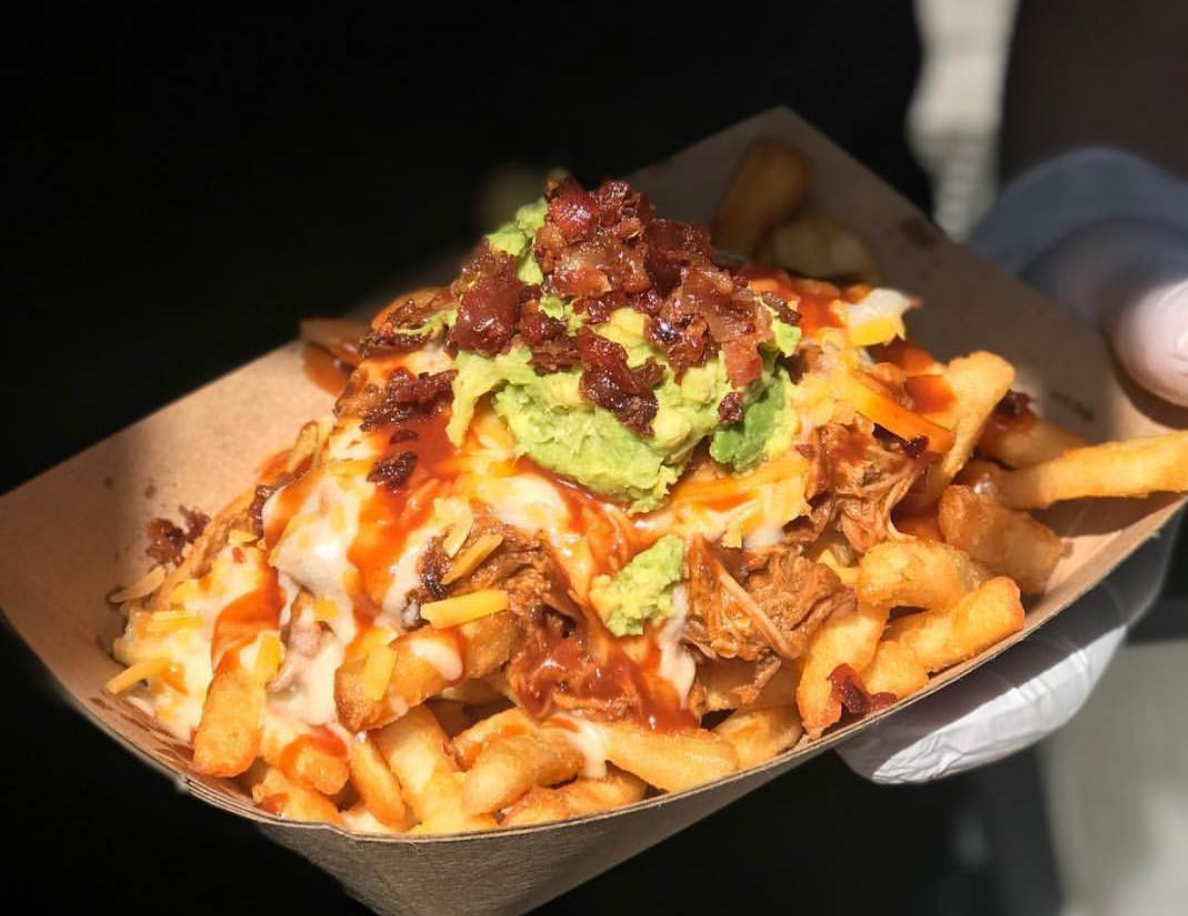 Booking a food truck for your next event won't just deliver your food. Booking a food truck will deliver peace of mind.
When you take care of your catering needs with a food truck, you eliminate hours of logistics. The food truck shows up with everything you need. Chef's catering offers thousands of options in cuisine, and can allow your guests to customize their orders. Every taste bud will be satisfied.
What types of events call out for food truck catering?
Workplace catering. Are you keeping your employees through dinner to work overtime? Give them just enough of a break with food truck catering! Save time for work group lunches by bringing the restaurant to you rather than sending employees to the restaurant. Food truck catering is a great option for employee recognition, client appreciation, milestone celebrations, retirement parties, and customer events.
Wedding catering. A food truck is perfect for your day-after brunch. Or maybe after a party your guests want a late-night snack. Food trucks are great for catering all the events before and after a wedding.
Community events. Having a block party? Neighborhood watch? Open house? Whether it's a community garage sale, a street fair, a Little League game, a car show, or a tent meeting, a food truck is the answer for hungry people enjoying community together.
Musical events. Having a concert in the park? Don't forget the food truck. Planning a recital for the children at your music school? Book a food truck.
School events. Kids at the prom need to eat. Or hire a food truck for an alumni event. Food trucks work with recruitment events, dances, parent nights, and fundraisers.
Sporting events. Feed hungry athletes at your fun run, your city-wide tournament, or your school competitions with a food truck.
Private parties. How about a food truck at your next baby shower? Wedding shower? House warming, graduation, anniversary party, or bar-mitzvah?
Picky eater problems. Do you want to host a dinner party but you don't know how to accommodate your paleo, vegan, low-carb, and intermittent fasting guests? Let Chef's Catering know your guests' food preferences and we'll take care of special dietary requirements for you with a fun menu everyone can enjoy.
Professional events. When you are booking a conference in a venue without a kitchen or a restaurant, a food truck is the perfect way to make sure your attendees get a satisfying, yummy lunch break without getting lost driving around town. Food trucks make it easier to stay focused on your event.
Chef's Catering is your complete catering solution in Rochester, New York. We not only deliver your food, we deliver peace of mind. Book your next event with us online or call us at 585-752-2149 !
---
‹ Back
Comments ():