Chef's Blog
Chef's Catering: Proudly Catering the Grounds of Oak Hill for 7 Straight Days During the PGA Championship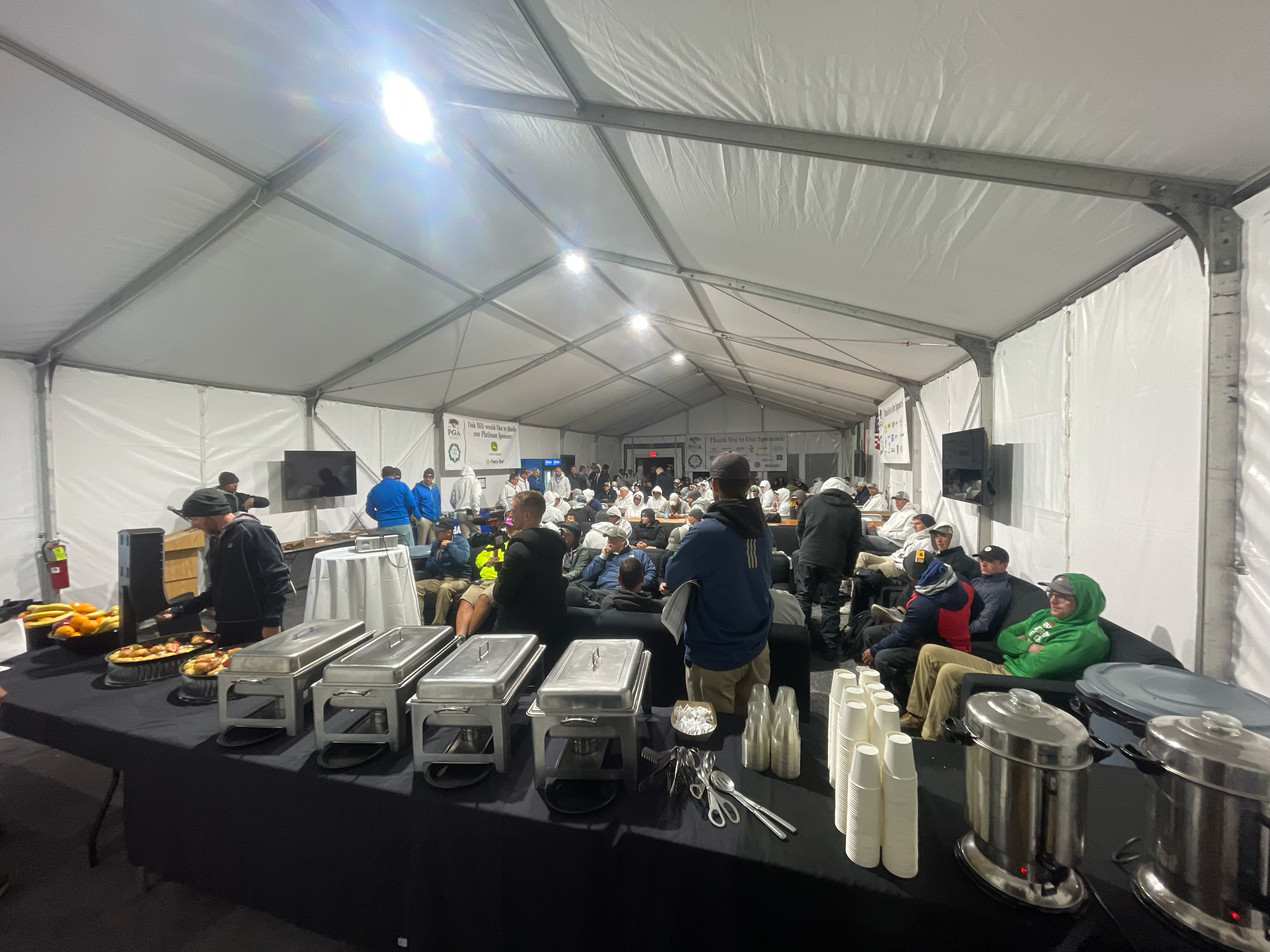 At Chef's Catering, we are filled with immense gratitude and excitement as we prepare to cater the grounds and facilities at the prestigious Oak Hill in Rochester, NY for an extraordinary seven-day stretch during the highly anticipated PGA Championship. This incredible opportunity allows us to showcase our culinary expertise and serve both players and spectators with our exceptional catering services.
The PGA Championship, known for its rich history and top-tier golfing talent, is set to take place at the renowned Oak Hill. As a trusted and experienced catering company, we are honored to be a part of this prestigious event, providing remarkable dining experiences that will complement the world-class golf action.
Our team of dedicated professionals has been meticulously preparing for this momentous occasion. From crafting a diverse menu of culinary delights to ensuring seamless logistics and exceptional service, we are committed to delivering an unforgettable dining experience that will enhance the overall PGA Championship experience.
Throughout the seven days of the tournament, we will cater to the diverse needs and preferences of players, sponsors, officials, and spectators. From breakfast buffets that fuel the players' energy for their rounds to refreshing beverage stations that offer a respite from the summer heat, our offerings will cater to every palate and desire.
Our collaboration with Oak Hill presents an incredible opportunity to showcase the culinary treasures of Rochester, NY. We are proud to feature locally sourced ingredients, incorporating the flavors and essence of the region into our meticulously crafted dishes. From farm-fresh produce to artisanal cheeses and locally roasted coffees, we strive to offer an authentic taste of Rochester.
As we embark on this remarkable journey, we extend our deepest gratitude to Oak Hill for entrusting us with this significant responsibility. Our team is committed to upholding the highest standards of quality, professionalism, and culinary excellence throughout the tournament.
We invite golf enthusiasts, spectators, and all attendees to join us all week long. For all who can, be sure to explore our diverse menu options, indulge in the flavors of Rochester, and enjoy the hospitality and warmth that Chef's Catering is renowned for.
We are immensely grateful for this opportunity to be a part of the PGA Championship at Oak Hill. It is an honor to contribute our expertise and passion to make this extraordinary event a truly memorable one. We look forward to delighting your taste buds, exceeding your expectations, and creating lasting memories as we cater to the needs of the esteemed Oak Hill community and all who attend this prestigious golfing event.
---
‹ Back