Chef's Blog
Are Buffets Cheaper for Weddings?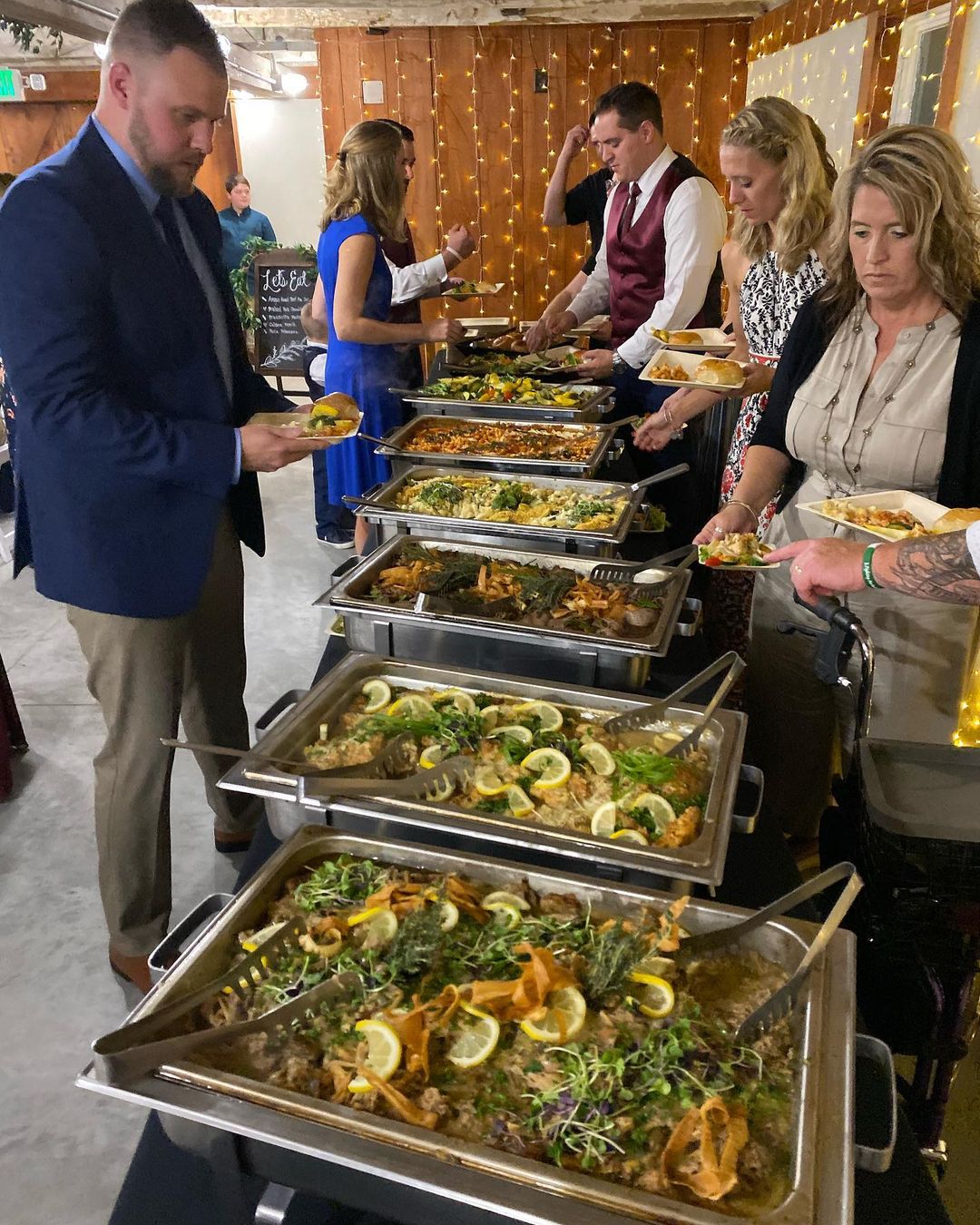 If your wedding is coming up, you want to make your dreams come to life. On the other hand, you also have a budget. When you are looking for ways to save money, you are probably looking at your food cost, wondering if you can save a bit of money. Is a buffet cheaper for weddings? Is a buffet cheaper than a seated dinner? There are a few factors to consider.
It Depends on the Food You Serve
Ultimately, the defining factor when it comes to the cost of wedding food is what you are serving, not how you serve it. For example, there are ways that you can reduce the cost of a seated dinner. If you do not like the expensive serving steak and lobster to your guests, you may want to start by switching the dish options to save money before opting for a buffet.
On the other hand, a buffet can still be expensive. For example, if you have an oyster station as a part of your buffet, this is going to be expensive because you're paying for shellfish and labor to shuck the oysters. Therefore, as part of your wedding catering service, you may want to go with a less expensive buffet option.
It Depends on How Long the Buffet Is Open
Then, you also have to consider how long the buffet is open. How many times do you want the buffet to be restocked? You need to take a look at the pricing carefully. Even though a buffet may look cheaper on the surface, what happens if you run out of food? The buffet has to be restocked, so how much do you have to pay for that? This could increase the cost of your wedding buffet.
It Depends on the Number of Courses You Have
Finally, you may also want to opt for a hybrid approach. For example, if you like the classic style of a seated wedding dinner, you might want to go with a seated dessert but a buffet for dinner (or vice versa). This could be a way for you to get the best of both worlds without breaking your budget. If you add courses to your buffet or dinner, this is going to increase the expense. At the same time, this also provides you with more options with which to work. Professional services can help you strike a balance.
Contact Chef's Catering in Rochester, NY Buffet and Seated Wedding Dinners
At Chef's Catering, we are here to help you plan your wedding dinner, regardless of style. Our Rochester, NY chefs will review all details with you ahead of time. Contact us for help planning your big day!
---
‹ Back
Comments ():