Chef's Blog
5 Star Rochester Catering Reviews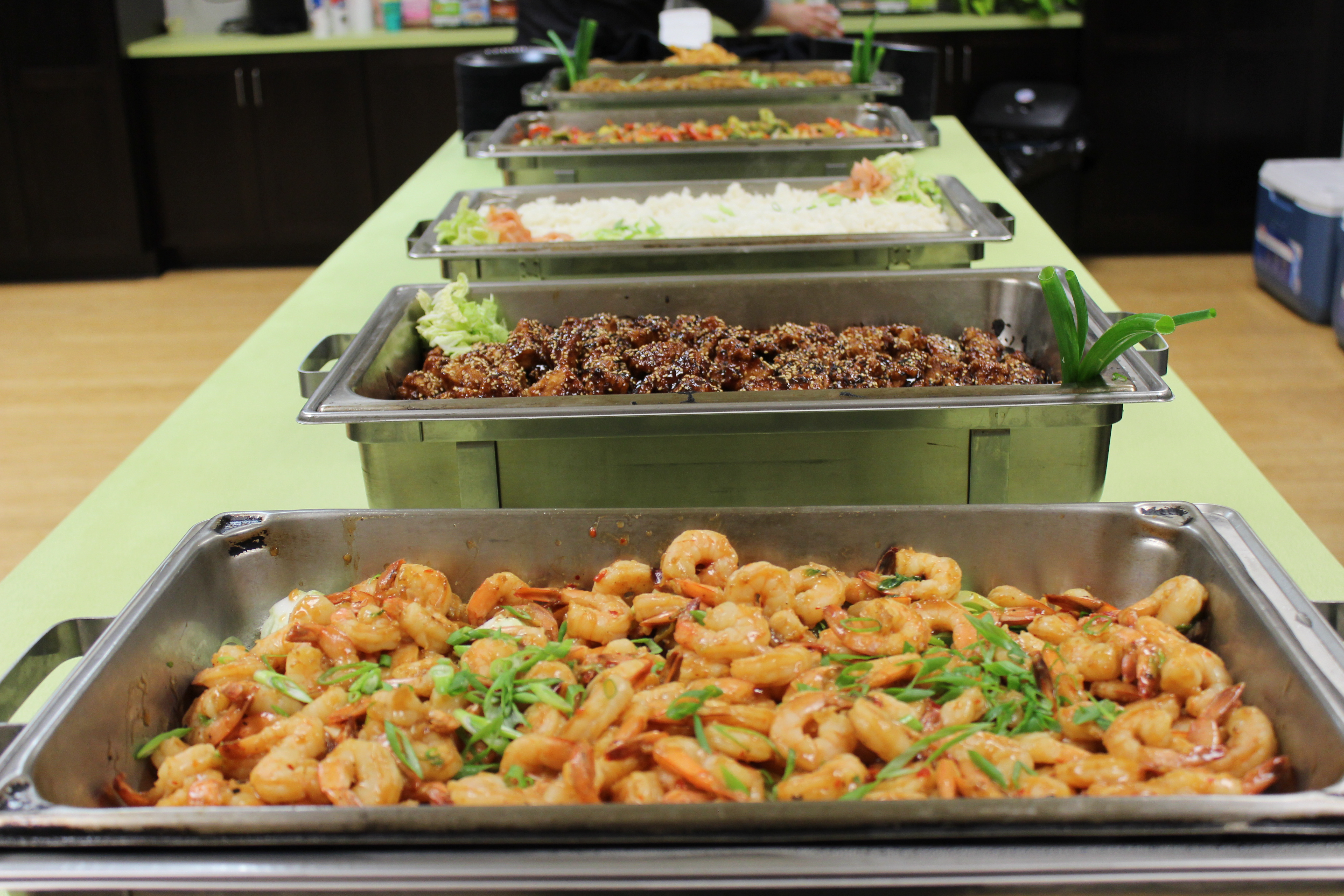 If you want catering for your wedding day, Chef's Catering is the best choice and the reviews prove it!
Here are a few of many five 5-star reviews about Chef's Catering in Rochester, NY.
Justine, who married on April 7, 2018, raved about Chef's Catering on the Wedding Wire.
"My husband and I are SO incredibly happy we chose Chef's as our wedding caterer! From the moment we emailed Jillian & Mike, we felt taken care of. Throughout the process, they were extremely responsive, answered all of our questions, were very thorough, and just amazing professionals. Jillian went above and beyond and did a site visit with me to our venue about 3 weeks before the wedding to go over the set up, speak with the venue owner, and make sure that the day would go seamlessly. You can tell they do these events ALL THE TIME and are experts at it."
In the review, Justine notes that Chef's Catering was very accommodating to the dietary restrictions. If you have guests who are gluten free or vegetarian, Chef's Catering will serve dishes to accommodate them. According to Justine, the food was delicious and almost 200 guests were served within 20 minutes. The service was incredible.
Here is a review from Katy, married on 07/07/2018.
"Chef's was great from day one! The food was excellent and our guests raved about it! Jillian and Mike were wonderful to work with and will certainly call them for future needs!"
Emily, married on 10/01/2016, posted this 5-star review.
"Chef's catered my wedding in October 2016, we had a sit down family style dinner. It was truly one of the highlights of the day. Having never been to a wedding in which they chose family style dinner, I wasn't sure exactly what to expect. To say that the exceeded every expectation still feels like an understatement. The service was wonderful, the staff were friendly and attentive to our guests, and people still tell me how good the food was months later. They were a joy to work with and I will absolutely be using them in the future!"
Jim, event on 01/11/2015, wrote this review about Chef's Catering.
"Chef's is a top notch catering company. The food is amazing and really made our event great. The customer service is second to non! Mike and his team do an awesome job."
Another user rated Chef's Catering 5-stars and wrote:
"Mike was an amazing caterer. He helped customize a menu to fit my wedding plans. He is probably the nicest guy you will ever meet! My wedding planner Tia was exceptional and really created my vision. I will recommend to everyone!!!"
As you can see from these 5-star reviews, Chef's Catering is considered one of the best choices in the Rochester area for wedding catering. For more information about Chef's Catering in Rochester, NY, don't hesitate to Contact Us. If you'd like to read even more reviews, you can read our Google Reviews here.
---
‹ Back
Comments ():