Did you know you can order all of your desserts needs through Chef's Catering?
Whether you are looking to order desserts such as a simple cookie tray for your small event or a tray of cannoli and an elegant cake for your large wedding, Chef's Catering can accommodate you!
Bringing exceptional service and taste to Rochester and the surrounding areas, Chef's Catering also offers Sweets Tables packages. These are perfect for your next bridal shower, baby shower, wedding, and even birthday parties to give your guests as much variety as possible! Each Sweets Table is customized to each individual's unique tastes and preferences. Colors and themes are considered when planning out a dessert or Sweets Table. A sample Sweets Table menu
Here are some of the services we provide for desserts:
Italian Cookies
Cannoli/Cream Puffs
Cakes for any occasion
Wedding Cakes
Sweets Tables
Candy Tables
Much, much more, just contact us!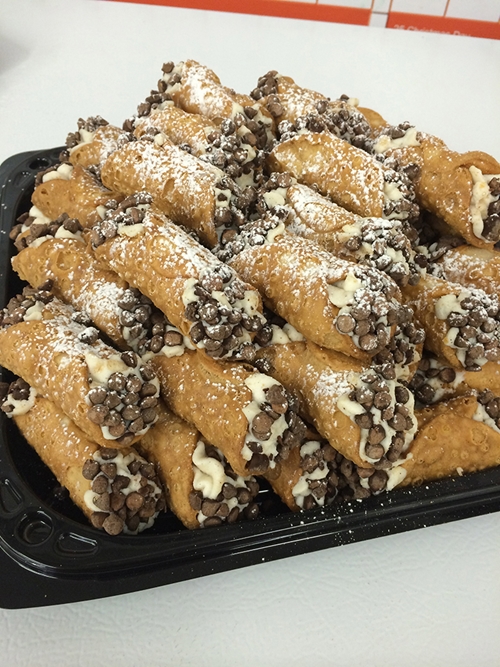 With our Neopolitan Cookie Cake being one of our specialties, our passion and love shines through in each and every product. The Neopolitan cake is a triple layer cake layered with raspberry jam and marshmallow fondant on the outside and topped with chocolate sauce and cannoli to finish it off.
We are extremely flexible with our services. Customer satisfaction is our biggest value and we only strive to provide the best quality of food and service. With each event that we do, we build lasting relationships, one client at a time. Inquire for more information today!
What are you waiting for? Let's chat about some desserts for your next gathering today!